Tuesday, August 18, 2009 11:04 PM ET | By Scotty Gore
---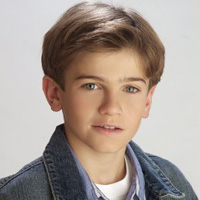 (SoapOperaNetwork.com) — The latest "One Life to Live" casting information.
Just when viewers had thought they had seen the last of Matthew Buchanan's bully Justin, Jack Rovello is set to reprise the role he originated back in January. However this time, instead of being in Matthew's orbit, Justin gets mixed up with some of Llanview's more shifty characters.
With the teen last airing in June, and with Rovello's name being absent from the closing credits in recent weeks, "OLTL" fans began to assume that the character had simply ran his course and would fade into the background. But on Monday, August 31st and Tuesday, September 1st, Justin pops up again in Llanview. After a lapse in judgement, his actions quickly land him in hot water, and could spell danger for someone else in town. To make matters worse, yet another Llanview citizen misinterprets what he sees, which could create even more danger for one person in particular.
Theis Weckesser returns as Llanview police officer Keaton on Tuesday, August 25th. Some of the more alert "OLTL" watchers may recall that this is the same man in blue that arrested Cole recently, when the teen attempted to throw away some unwanted drugs he received from Asher. Look for the corrupt cop to also air the following week as well.
Speaking of Asher (Evan Joiner), expect to see more of the pill-pushing teen and his boss Sergei (David Vadim) in late August and early September as the drug storyline begins to reach its climax.
Also receiving more airtime in the coming weeks will be Kevin O'Rourke as Mayor Stan Lowell. With November just around the corner, Llanview's morally bankrupt commander-in-chief will be launching his re-election campaign. But will his misdeeds be exposed before it is too late? Look for John to grow even more suspicious of the shady politician, and "One Life to Live's" two leading ladies Viki and Dorian to also get involved.
Kim Sullivan is back as Judge Runyon on Monday, August 31st, when John approaches him about getting a warrant so he can monitor his (and Bo's) boss's actions.
After his run-in with the Buchanans this week when his boss David Vickers attempted to make them the stars of his new reality show, Ford (David Gregory) returns on Wednesday, August 26th. It seems that David's handsome producer leaves one of the young ladies in Llanview more than a little flustered.
Michael Lowry debuts as Ross Rayburn on Friday, August 28th, when he is tracked down in Tahiti by Blair. Seems Ross has a secret involving himself and Téa, which Blair believes she can use to her advantage.
"OLTL" has released a new audition script for the dayplayer role of a 'Janitor.' Apparently, 'Geoff' shows the custodian a picture of a man and asks the guy if he can identity him. Geoff responds that he is not a cop when the janitor asks him why he wants to know. Remember that the soap routinely changes character names in these scripts to try to throw off viewers.
Look for some hospital drama to take place in early September, as several doctor and nurse extras have been taping recently.
Head Writer Ron Carlivati tells Soap Opera Digest that "we'll see some old faces in the coming months."
"OLTL" Music Director Paul Glass tweets that R&B singer-songwriter Akon was originally scheduled to perform on the show alongside Lionel Richie, but was forced to cancel as the last minute.  He was replaced by Jeremih, whose hit song is entitled "Birthday Sex."  Lionel Richie and Jeremih's scenes will air on Tuesday, September, 29th.  
And "OLTL" marked a milestone on Tuesday, August 18th, with the airing of the soap's 10,500th episode. 
"One Life to Live" airs Weekdays on ABC. Weeknights on SOAPnet. Check local listings.
---
Discussion: 'OLTL' September Comings & Goings
---