Monday, July 13, 2009 9:03 AM ET | By Venus Stone

---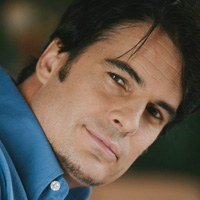 (SoapOperaNetwork.com) — Startling revelations…
THIS WEEK ON: THE YOUNG AND THE RESTLESS
Adam and Dr. Taylor scheme to keep Ashley in the dark, Monday, July 13. That same day, Cane and Billy come to a heated exchange regarding Mac. Thursday, July 16 Lily finds herself dealing with a health issue.
The Inside Story: You Don't Know Me
Still unsure on whether his family will understand the true reason in his faking his death, Phillip keeps mum. The following day, Katherine is being released from the hospital but her family and loved ones are still in the arguing mood back at the Chancellor mansion. Billy hits a nasty nerve when he makes a snarky remark at Phillip which sets Nina off. Jill, having witnessed her reaction, begins to believe her ex-daughter-in-law may know more about Phillip than she's letting on. Alone, Nina tells Phillip in private that it is time to stop hiding the truth and tell his family what's really going on. Phllip realizes that Nina is right and he decides to tell everyone the truth. Katherine, who has come home from the hospital is present with Jill and all when Phillip tells them that the reason why he left was because he didn't want to disappoint them for being gay. Jill, while accepting of his homosexuality, is furious that it has kept him away from his family for over twenty years. Kay, on the other hand has some stern words for Phillip. Phillip's revelation soon finds itself causing a chain of blame between Katherine and Jill, who both point the finger at one another for being the cause of Phillip leaving. Meanwhile, Cane come to the mansion to announce that he is leaving Genoa City forever.
A Closer Look: A Marriage Hanging By a Thread
With Summer slowly recovering from her coma, Nick begins to realize that he can't be away from her again. When he tells Phyllis that he wants to be by her side with Summer, Phyllis is instantly wary of the idea.. She points out that he keeps going back and forth between her and Sharon and she can't deal with that again She also points out that Summer has been through enough and his constant 'change of heart' will only keep the young girl confused. Nick however, tells Phyllis that his mind is made up; he wants to save their marriage. Nick soon finds himself telling Sharon that he'd going to make his marriage work. Even though she's heartbroken she believes it is for the best. Meanwhile Sharon is fingered for the 'theft' of Victor's wallet. When Nick here's this, he quickly comes to Sharon's aide but Victor and Sharon both tell him he needs to keep himself with his own family; she is no longer his responsibility.
What To Watch
Adam uses Mary Jane to his advantage
Ashley and Victor tie the knot in a flash
Victor gives Gloria reason to return to plotting against Jack
The Young and the Restless News and Headlines
John Driscoll joins the cast as 'Phillip Chancellor IV' beginning Thursday, July 16
Steven Richard Harris will reprise his role as 'Aidan' the bartender that had a tryst with Jill. His airdates are Tuesday, July 14 and Wednesday, July15. For more information on Steven Richard Harris, go to the latest news here on Soap Opera Network.
Actress Vail Bloom, who plays legal eagle 'Heather Stevens' will make an appearance on the hit HBO series 'Entorage' Sunday, July 26.
Congratulations are in order for onscreen and offscreen married couple Thad Luckinbill, 'JT Helstrom' and Amelia Heinle, 'Victoria Newman Helstrom' who are expecting another addition into their family. Word is that the couple will be welcoming a baby girl this time around.
SON Top 10: Who was the best of the best on "Y&R" during the week of July 6, 2009? You decide! The SON Top 10 is back! Voting begins Friday's at 4:00 PM, EST.
SON ALERTS: WEEK OF JULY 20, 2009
Sharon once again can't make up her mind in men
Adam double-crosses Mary Jane
Daniel continues to get in too deep
"The Young and the Restless" airs Weekdays on CBS. Weeknights on SOAPnet. Check local listings .
---
Discussion: Y&R PreVUE: Week of July 13 Edition
---