Friday, July 17, 2009 8:00 AM ET | By Scotty Gore
---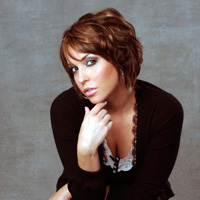 (SoapOperaNetwork.com) — And they all fall down.
THIS WEEK ON: ONE LIFE TO LIVE
Greg saves the life of one of the teens Rachel is counseling when the boy suffers a head injury on Monday, July 20. Destiny thinks Téa could be the answer to Matthew's troubles. Soon thereafter, his parent's are on the receiving end of Matthew's rage. Bo and Nora don't give much thought to their son's lawsuit against them, that is until they learn that Téa will be representing him in court on Thursday, July 23. Téa, meanwhile, refuses to give into Nora's demands that she drop the case, claiming she will only back off if Matthew instructs her to do so. Viki holds nothing back when Clint tells her he may have destroyed his chance at happiness with Nora, offering him some rather sound advice. On Friday, July 24, Nora attempts to use her son's lawsuit as a reason to postpone her wedding to Clint. Shaun, Rachel, and Greg learn of the litigation from Matthew and Destiny. As Cristian reads the coded letter Fish left for Kyle, Layla asks Fish why he decided to tell his co-workers that they were dating, after asking her to keep it a secret while on the job. Explaining that he has to appear macho in front of the other cops, Fish rejects Layla's advances on Tuesday, July 21. Kyle catches Cristian with the letter, and manages to dodge his questions. Fish overreacts when Layla asks him if he is gay; a lovesick Kyle thinks about Fish on Wednesday, July 22. And Shaun gets the wrong idea after finding Rachel in his brother's hotel room on Thursday, July 23.
The Inside Story: They Say the Mind is the First to Go
A naive Stacy issues Rex an ultimatum — either sleep with her once more or she will destroy the extra bag of blood. Rex refuses to play games with her, however, telling her that, while he would do anything to save his son, he would feel repulsed and disgusted during every second that they were intimate. Crushed, a dejected Stacy hands over the bag of blood to Rex on Monday, July 20. As Rex and Gigi celebrate that Stacy is finally out of their lives, the coniving little trap secretly vows to continue fighting until her claws are firmly into her man. Later, a carefree Gigi encounters her slutty sister in a parking garage armed with a crowbar, which she used to vandalize Gigi's car. Stacy taunts her sister once more, claiming that she isn't giving up without a fight. Fed up with her sister's manipulations, Gigi physically attacks Stacy on Tuesday, July 21. Lunging for Gigi, Stacy takes a tumble down a flight of stairs. Meanwhile, after being confronted by Rex, Roxy makes a tearful admission that Shane's stem cell donor and Rex's father are one in the same. As she is about to reveal his identity, Gigi calls with news of Stacy's accident on Wednesday, July 22. As much as she despises her sister, Gigi is nonetheless relieved to learn that she was not seriously injured in the fall. While Rex continues to lie to Gigi about sleeping the enemy, the doctor takes Stacy by surprise with the news that she's pregnant. After learning just what a wackjob Stacy was the night before, Rex contacts Bo to press charges against her, and is clearly concerned for Gigi and Shane's safety on Friday, July 23. Losing all touch with reality, Stacy contemplates a peaceful, happy life with Rex and their baby. Just wanting the situation to end once and for all, Gigi offers to drop the charges against Stacy, on the condition that she disappear from their lives forever. And Rex confesses to Bo that he slept with Stacy only once, and that he never plans to share the news with Gigi.
A Closer Look: Green with Envy
Once the divorce papers are signed, John and Blair share a bittersweet farewell. Starr and Cole have sex for the first time since creating baby Hope on Wednesday, July 22. After witnessing his son kissing Langston, Ernesto completely disowns Markko. Langston tries to raise Markko's spirits. After waking up and basking in the afterglow of their night together, Starr and Cole overhear some shocking news on Hope's baby monitor on Thursday, July 23. The pair listens as Dorian scolds Todd for sleeping with Blair. After convincing Dorian that Téa is really the one he wants to be with, she offers to give him pointers on how to get back in her good graces. Meanwhile, Blair pays Téa a visit under the pretense of apologizing for her actions, but is really there to gloat about her tryst with Todd. As things heat up, Blair and Téa quickly get swept up into a major catfight. After delivering the final blow, a smug Blair storms out. By Friday, July 24, Téa is dumbfounded when Todd, whom she thinks has finally lost his mind, presents her with a key to La Boulaie and invites her to move in. The news, as expected, does not go over well with Blair, who is filled with rage at Dorian upon learning that it was all her idea. In her defense, however, Dorian tries to explain to her niece that she only did what she did to keep her from making yet another mistake by hooking up with Todd.
One Life to Live News and Headlines
OLTL ALERTS: WEEK OF JULY 27, 2009
Rex unleashes his anger on Gigi. (National Enquirer)
Bo and Nora decide to act on their feelings. (National Enquirer)
Jessica thinks she sees a ghost. (National Enquirer)
Matthew tells Bo and Nora that he'll see 'em in court. (National Enquirer)
Brody, Jessica, Natalie, and Jared notice a misprint on the wedding banner. (Soap Opera Digest)
The wedding rehearsal for Clint/Nora and Viki/Charlie's double wedding is full of unexpected surprises. (Soap Opera Digest)
---
Discussion: 
---
One Life to Live
SOAPnet
ABC
OLTL
Farah Fath
Spoilers
OLTL Spoilers