Saturday, May 30, 2009 4:17 AM ET |
By Errol Lewis
---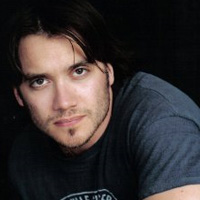 (SoapOperaNetwork.com) — Claudia Zacchara (Sarah Joy Brown) is trying to cover her *** and protect her baby from impending danger from the likes of Jason Morgan (Steve Burton), so she's looking for someone to help her with her scheming ways. Welcome to Port Charles Dominic Zamprogna.
According to SOAPnet.com, beginning Monday, June 22, viewers can look for Zamprogna to make his "General Hospital" debut as a new character named "____." What does that blank mean? Well, SOAPnet's wise writers used two names for the character Mr. Zamprogna will be playing. Is he playing Dominic (named after himself) or is he playing Chris? Either way, look for Zamprogna to mix things up all over the canvas, especially where one Kristina Corinthos (newcomer Lexi Ainsworth) is concerned.
With a career dating back to 1991, 30 year-old Zamprogna is best known for his role as Artreyu in "The Never Ending Story" TV Series. He's also had number of story arcs on such series as "Kung Fu: The Legend Continues," "Edgemont," "Battlestar Galactica," and "The L Word." Recently, he appeared in an episode of The CW's "Smallville" as Bruno Mannheim.
"General Hospital" airs Weekdays on ABC. Weeknights on SOAPnet.
---
Discussion: Dominic Zamprogna Ordered to Port Charles
---
General Hospital
Sarah Joy Brown
Steve Burton
Lexi Ainsworth
Dominic Zamprogna
The Never Ending Story
Battlestar Galactica
Kung Fu: The Legend Continues
The L Word
Edgemont
Smallville