It's been said that the remaining four network television soaps are like all-star sports teams, consisting of the best of the best of actors in the daytime community. But the latest casting announcement for the online soap opera "Youthful Daze" shoots it right up into the Big Leagues: Trevor St. John (ex-Todd Manning/Victor Lord, "One Life to Live"), Bryan Craig (Morgan Corinthos, "General Hospital"), Chrishell Stuase (Jordan Ridgeway, "Days of our Lives;" ex-Amanda Dillon, "All My Children") and Rick Hearst (Ric Lansing, "GH;" ex-Whip Jones, "The Bold and the Beautiful") have joined the series, which already boasts a cast with a couple of recognizable names in the industry!
The teen-friendly soap, which just began Season Three, will be featuring Hearst in a "heavily recurring mysterious role" set to begin in 2015. Stuase will debut as Zoe, "a spunky and vivacious woman who will come to town with a huge secret," in January. Meanwhile, both St. John and Craig will be making their "YD" debuts next month!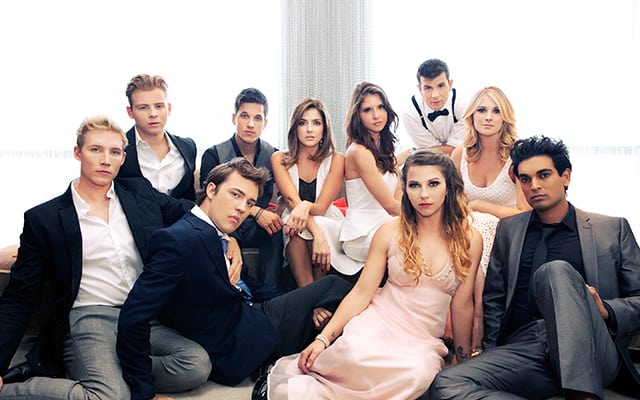 "Youthful Daze," which also stars Jen Lilley (Theresa Donovan, "Days of our Lives"), Brittany Underwood (ex-Langston Wilde, "One Life to Live"), Jade Harlow (ex-Sharyl Connors, "DAYS") and others, is set to debut a new episode every Sunday night through the spring of 2015. Visit the show's official website to find episodes and information.