Friday, May 8, 2009 2:07 PM ET |
Scotty Gore
---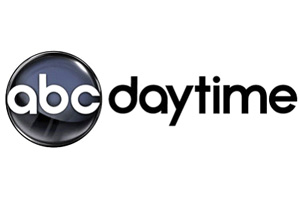 (SoapOperaNetwork.com) — ABC films a new talk show pilot featuring comedic actress Aisha Tyler, while denying that it will take the place of an exsisting program on the network's daytime schedule. 
Reuters News Service  is reporting that the 38-year-old Tyler, best known for her numerous television and film roles (including "Ghost Whisperer," "Friends" and "24"), has taped the pilot for a new talk show, which will be geared toward a younger audience and will showcase the actress's talents as a stand-up comedian.
The new program, titled simply "The Aisha Tyler Show," "will incorporate aspects of a traditional talk show with comedic political commentary, comedy segments and other elements usually associated with late-night shows," according to Reuters. It will also be a fully 'wired' show, allowing fans to communicate directly with Tyler through online social networking sites such as "Facebook" and "Twitter." 
Given the recent cancellation of the long-running "Guiding Light" last month by CBS and replace it with either a talk or game show, rumors have begun to swirl that ABC might be contemplating a similar move with one of the three daytime dramas ("All My Children," "One Life to Live," and "General Hospital") that presently air on the alphabet network's daytime line-up.  However, an ABC spokesperson assures Reuters that "'Tyler' is being targeted for syndication or cable," and not for the network itself.  It should be noted that ABC's present three hour soap programming block has remained unchanged for more than thirty years.   
SON will continue to follow this story and bring you more as it develops.
---
Discussion:
ABC Rebuffs Rumors of Shuffling Daytime Schedule
---