Friday, August 14, 2009 8:00 AM ET | By Angela Rosa
---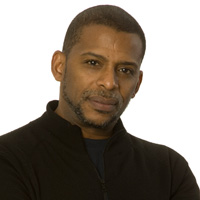 (SoapOperaNetwork.com) — To tell the truth.
THIS WEEK ON: ALL MY CHILDREN
Krystal tries to get Marissa to ease up to JR on Monday, August 17. Tad keeps a close eye on David who reaches out to Liza on Wednesday, August 19. Liza is stunned when Tad confesses that Amanda and David aren't her son's parents. Tad tries to convince Liza to cozy up to David in order to find out the truth about Trevor. Jake and Amanda follow the trail of David's mysterious calls to Massachusetts where they find Nurse Gayle on Friday, August, 21. Liza begins to warm to David. Scott confronts Annie about the games she's playing. Erica gets off to a rocky start in Africa on Thursday, August 20.
The Inside Story: The Twisted Web We Weave
Natalia is stunned to find Randi in a Pine Cone room with baby Trevor on Tuesday, August 18. Randi pleads her case. Jesse answers Madison's threats with a few of his own. Madison taunts Frankie about his wife and her husband. Angie demands that Jesse confirm the awful truth about North. Jesse tells Frankie and Angie everything on Wednesday, August 19. Angie struggles to understand what Jesse has done and wonders when all the lies will stop. Natalia agrees to let an emotional Randi keep the baby for the time being. Natalia privately worries about Randi's mental health. On Thursday, August 20, Frankie surprises Randi when he agrees that they shouldn't tell Jesse and Angie about the baby and decides that maybe they could keep the little boy. Angie face's off with Madison on Friday, August 21. A conflicted Angie lies to the D.C. police. Mother Hubbard comes to the conclusion that she's doing the right thing for her family. Natalia tells Frankie that he and Randi cannot keep the baby.
A Closer Look: The Young and the Restless
Spike drops an interesting tidbit to his mother's mother who arrives at the Slater compound unannounced on Monday, August 18. Erica buys Zach's explanation. Zach, with Liza in tow, convinces Adam to give him a loan, much to Annie's chagrin. Kendall prepares a surprise for Zach. The Slater's romantic dinner is cut short when their amorous attorney makes another one of her all too frequent visits. Liza bolts out after Zach is forced to make a scene to prevent her from discovering his secret. Zach finds an upset Liza outside the house. On Thursday, August 20, Zach doesn't rub to being the focus of the new book Kendall's started to work on. Kendall accuses Zach of keeping her prisoner to get revenge for her being unfaithful to him after listening in on his argument with Ryan. Ryan shares his suspicions with Liza. Kendall begins to suffer chest pains while alone in the secret room. Recovering from the episode, Kendall takes stock of just how grateful she is to be able to be with Zach and her boys and makes peace with her situation.
All My Children News and Headlines:
AMC ALERTS: WEEK OF AUGUST 24, 2009
"All My Children" airs Weekdays on ABC. Weeknights on SOAPnet. Check local listings.
---