Sunday, February 15, 2009 11:58 AM ET |
By Venus Stone
---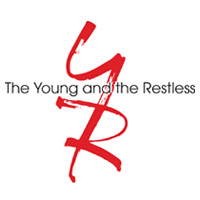 (SoapOperaNetwork.com) — History repeats itself…
THIS WEEK ON: THE YOUNG AND THE RESTLESS
Karen gets an eyeful,Wednesday, February 18 when she sees Neil and Tyra getting down with some serious lip-locking. Jill and Amber get into it over the DNA results. Victor gives Ashley the opportunity to sit on the board at Newman Enterprises but she instantly becomes wary. Victor isn't the only thing that is troubling Ashley; Brad's will is read on Thursday, February 19, and who is left in charge of Abby's trust has Ashley flabbergasted.
The Inside Story: Whisked Away
Not wanting to be out-witted by who he believes is Marge, Clint decides to kidnap Katherine to eliminate the competition for Kay's millions. The minute Kay sees her abductor face-to-face, the memories of Clint come flooding back. Katherine immediately tells Clint she knows who he is and what he did but unfortunately for her, Clint doesn't believe it, continuing to believe she's Marge. Meanwhile, Michael gets the results of the DNA test he had done on Katherine and the results are damaging; there is no proof that Jill is biologically connected to Katherine. Jill immediately flaunts that she knew that Marge was running a scam on everyone. Her mouth sets off Amber who instantly gets in Jill's face, telling her that Katherine is really alive. Roger, hearing the news, instantly contacts Clint, who berates her for 'lying' and will take care of her instantly. Things don't bode well for Clint when Roger comes back with news that Esther is stalling on getting married to him. Clint goes into a tissy which sparks a vital memory from Katherine. When Katherine relays it to Clint, it leaves him shaken to the core.
A Closer Look: And Baby Makes Five
After admitting to Lily that he is the father of Chloe's baby, Chloe shows up at the cabin, where Lily lashes out at her for all her schemes, which pushes Chloe into labor. Unable to leave the cabin because of the storm Lily quickly calls Olivia. Over the phone Olivia instructs Billy on what to do to deliver the baby. Once the baby is delivered, Billy and Lily have to put asside their argument and get Chloe to the hospital. Using a sled they use it to take Chloe to Cane who is waiting with an ambulance. The minute the baby, Chloe and Cane arrive at the hospital, the doctors report back that there were complications and that both she and the baby are in danger. Meanwhile, alone, Lily tells Billy he needs to step up and tell Cane that he's the father. That however doesn't go as planned when Billy goes to the bar to drink away his problem. He's not alone when he finds a new drinking buddy; Sharon, who is also there to drink away her sorrow. The two soon start talking and then later leave…together. Back at the hospital, Chloe, who is feeling pangs of guilt debates on telling Cane the truth.
What To Watch
Nikki is not pleased to learn that Ashley's getting a cushy seat at Newman
Esther decides to fly the coop with Roger
Sharon continues to have strange behavior
The Young and the Restless News and Headlines
Chris Engen, who hasn't been seen on The Young and the Restless as Adam Wilson, is in fact still with the show and will be shown February 18 when Victor pays his son a visit in jail.
Tonya Lee Williams will return as Dr. Olivia Winters when Lily calls her for help in the birth of Chloe's baby
Judith Chapman appears in the current issue of Soap Opera Digest discussing the behind the scenes of her latest storyline of Gloria being a jailbird
Tammin Sursok who plays Colleen Carlton also appears in Soap Opera Digest discussing her new Nickolodeon dance movie 'Spectacular' which airs Monday, February 16
Stacy Haiduk is slated to portray a possible love interest for Jack Abbott (Peter Bergman)
Marcia Wallace will appear on the soap as Annie Wilkes, one of Katherine's kidnappers who's in cahoots with Cliff. Her first airdate will be the week of February 16
Fans can 'get restless' by participating in the Get Restless in Jamaica Sweepstakes. A fan could win their chance of a lifetime to have a 4 day/3 night vacation. Those interested can visit Get Restless in Jamaica
SON Top 10: Who was the best of the best on "Y&R" during the week of February 9 – 13, 2009? You decide! The SON Top 10 is back! Voting begins Friday's at 4:00 PM, EST.
SON ALERTS: WEEK OF FEBRUARY 23, 2009
Trouble continues to swirl around Katherine.
"The Young and the Restless" airs Weekdays on CBS. Weeknights on SOAPnet. Check local listings .
---
You may not reproduce content without written permission from author.

© 2009 Soap Opera Network. All rights reserved.
Discussion: Y&R PreVUE: Week of February 16 Edition
---