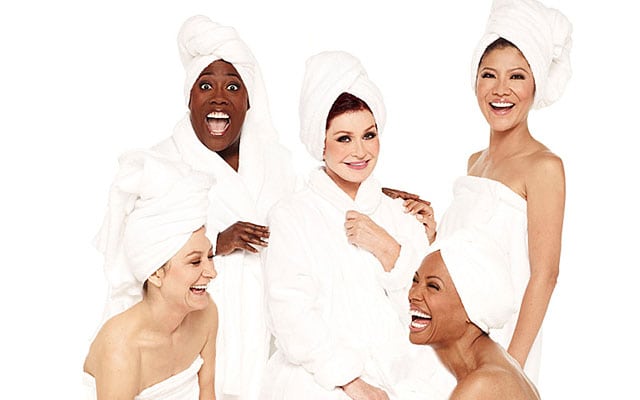 For the week of March 30, CBS' "The Talk" topped ABC's competing "The View" to rank as the most watched and top ranked daytime broadcast talk show for the second time in four weeks, according to newly released Nielsen Media Research ratings data.
With 2.55 million viewers (2.6 million averaged up), "The Talk" outrated "The View" by 2% in viewers (vs. 2.49 million; 2.5 million averaged up). In Women 18-49, "Talk" pulled a 0.7/5 rating and share vs. "View's" 0.6/5 rating and share.
For the week, both talk shows tied in Women 25-54. This marked the third time in four weeks that "Talk" has tied "View" in the key sales demo.
Compared to the same frame last year, "Talk" had trailed "The View" in both viewers and Women 18-49 every week.