Wednesday, January 14, 2009 5:10 PM EST |
By Angela Rosa
---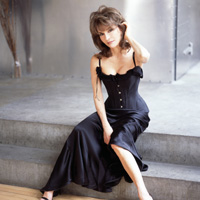 (SoapOperaNetwork.com) — Family crisis.
THIS WEEK ON: ALL MY CHILDREN
Were Ms. Montgomery's insecurities all in her head? Maybe not; after taking him home on Wednesday, January 21, Bianca's fiancé finds herself privately unsettled by the depth of her feelings for Mr. Slater. David's malevolent tango with the Hubbard's is just getting started when he has Jesse arrest Angie for breaking and entering after she confronts him with the illegal drugs she found at Wildwind. Tad rips into Krystal after she chooses going to David's side over spending time with Jenny. David covers his tracks on Thursday, January 22. Brot calms Emma's fears at the hospital. Jesse issues David a warning. Ryan becomes suspicious of Dr. Sinclair's motives. The ABC Daytime line-up is pre-empted on Tuesday, January 20 for President-elect Barack Obama's Inauguration.
A Closer Look: Parent Trap
Jake confronts Amanda with the check David wrote out to her. Amanda tells Jake the truth on Monday, January 19. Colby's makes an emotional plea to JR who runs off after scaring Little Adam. Amanda rushes to JR's rescue after the drunken Chandler falls off the dock. After calling Jake over to check on JR, Amanda heads to the hospital prepared to terminate her pregnancy. JR races to get to Amanda after finding her home pregnancy test. Jake gives Amanda something to think about.
The Inside Story: In the End
Erica cradles a bleeding Josh as he loses consciousness. Zach stuns Erica when he tells her he needs Josh's heart for Kendall and finally lets her in on just how dire her daughter's condition really is. Back at the hospital, David jumps into action when Kendall goes into cardiac arrest. Erica learns that Josh is brain dead. Erica gives David the go ahead to transplant her son's heart into her daughter. David successfully performs the transplant but explains that Kendall's not out of the woods yet. Ryan privately wonders if Zach intentionally killed Josh for his heart. Jack attempts to comfort Erica. Erica throws herself into work as a worried Bianca looks on, on Friday, January 23. Reese, meanwhile, confronts Zach on why he's been avoiding Kendall since the transplant. Reese takes Zach to listen to Kendall's heartbeat to alleviate his fears.
All My Children News and Headlines
SON Top 10: Who was the best of the best on "AMC" during the week of January 12 – 16, 2009? You decide! The SON Top 10 is back! Voting begins Friday's at 4:00 PM, EST.
SON ALERTS: WEEK OF JANUARY 26, 2009
Monday: Ryan faces off with Dr. Sinclair. Aidan might have taken things too far. Tad reaches his breaking point with Krystal.
Tuesday: Dr. Sinclair wants to make Annie pay for what she's done. Amanda has a surprising proposition for Greenlee and Ryan. Reese and Zach are caught in an awkward moment.
Wednesday: David wonders if he's the father of Amanda's baby. Aidan realizes Dr. Sinclair is on to him. Krystal presents Tad with divorce papers.
Thursday: Erica stirs up trouble at Bianca's bridal shower. Reese squares off with her mother. Tad confronts Krystal about her drug use.
Friday: Reese confesses her feelings to Zach. Zach and Kendall share a romantic reunion. Tad tears into Krystal for destroying their family.
"All My Children" airs Weekdays on ABC. Weeknights on SOAPnet. Check local listings.
---