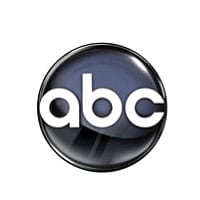 "General Hospital" and "The View" receive a special vote of confidence from the ABC Television Network as the two have been added to the network's popular ABC.com Full Episode Player lineup. The series join ABC's primetime programming including "Desperate Housewives," "Grey's Anatomy" and "Ugly Betty."
"We are excited to collaborate with the ABC.com team to offer our viewers another way to get their daily dose of 'General Hospital' and 'The View'," said Brian Frons, president, Daytime, Disney ABC Television Group. "As part of our ongoing strategic effort to grow our audience and increase awareness of our shows, ABC.com is a proven platform that not only gives existing viewers more access to our shows, but is a great way to introduce a new audience to these shows."
"General Hospital" and "The View" are the first ABC Daytime programming to be showcased on the networks ABC.com website. Weekly episodes will be available starting today, January 14. The most current broadcast of "The View" will be made available at 1:00 PM, PT the same day it airs on ABC. "General Hospital" will be made available at 2:00 AM, PT the day after airing on ABC. The programs join CBS' "The Young and the Restless," "The Bold and the Beautiful," "Guiding Light" and "As The World Turns" as the only daytime programs currently streamed over the web.
Users will also be able to access episodes of "General Hospital" through the recently redesigned SOAPnet.com website via a link to the video player on the site's "General Hospital" section. "General Hospital" will continue to be broadcast on SOAPnet Weekdays at 10:00 PM ET/PT.
"All My Children" and "One Life to Live" remain the only daytime dramas not currently available online. NBC's "Days of our Lives" is currently available for download on the Apple owned iTunes platform.
"General Hospital" airs Weekdays on ABC. Weeknights on SOAPnet. Check local listings.