On the Thursday, December 4 broadcast of Comedy Central's "The Colbert Report," host Stephen Colbert covered the ambassadorship of "The Bold and the Beautiful" producer Colleen Bell, wife of head writer and executive producer, Bradley P. Bell, with a hilarious take on the drama surrounding her confirmation following some lively comments from Senator John McCain, who strongly disagreed with President Obama's choice of Bell for the position. "We're about to vote on a totally unqualified individual to be ambassador to a nation which is very important to our national security interest. Her qualifications are as a producer of the television soap opera 'The Bold and The Beautiful,' contributed 800,000 [dollars] to Obama in the last election and bundled more than $2.1 million for President Obama's re-election effort," said McCain on the Senate floor on Tuesday, December 2, just before Bell was confirmed as the U.S. Ambassador to Hungary with a vote of 52-42.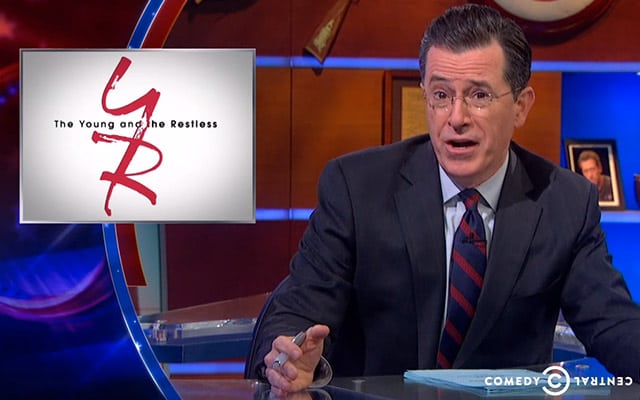 In his coverage on Bell's confirmation, Colbert said, "I love our nations ambassadors. What can I say, I'm an ambassman. That's why I've been following the senate confirmation of the U.S. Ambassador to Hungary. The President's nominee got a lot of attention for being a 'Bold' choice, but also a 'Beautiful' one," said Colbert before showing a FOX News clip reporting on the confirmation of Bell and a C-SPAN2 clip of McCain on the senate floor. "Well who do you want John? Someone from 'The Young and the Restless?' They'd be too inexperienced, then get bored and quit," joked Colbert, who then noted that he had a Hungarian bridge named after him and that he was made an honorary citizen of Hungary in 2006 with his only qualification being, "I'm on TV. Right there. There's your proof."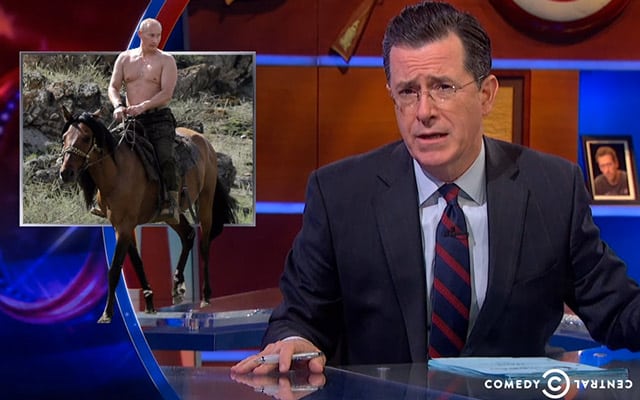 Later in the clip, Colbert cites "B&B" as the perfect training ground for Bell becoming the U.S. Ambassador to Hungary. "Hungary is a region rife with drama and the constant threat of violence. Exactly the situation the Forrester family routinely handles from their pollachius estate while simultaneously running their fashion empire, and I am confident, if Colleen Bell was able to handle the on again/off again marriage between Sally's daughter, Macy Alexander [Bobbie Eakes] and Thorne Forrester [Winsor Harmon], whom she eventually lost to Brooke [Katherine Kelly Lang], only to reunite with him before falling in love with recovering alcoholic Deacon Sharpe [Sean Kanan]. Of course, that was before she fell into a coma and her family pulled the plug, then yeah… I think Colleen Bell can handle a shirtless guy on a pony," commented Colbert in reference of Russian President Vladimir Putin, who has close ties to Hungary.
Watch the full clip below: