Wednesday, October 8, 2008 3:23 AM CDT |
By Scotty Gore
---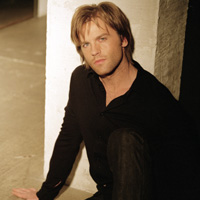 (SoapOperaNetwork.com) — Téa Delgado returns to Llanview just when Todd Manning needs her most.
When viewers last saw Téa six years ago, she was rescued after being shipwrecked on a deserted island. But this winter she returns to town to help Todd out of his latest predicament, which will prove diffiult given Todd's latest deplorable actions.
Florencia Lozano originated the role of no-nonsense attorney Téa Delgado in January of 1997. After leaving the role in 2000, she would briefly return again in 2002. Since leaving "OLTL," Lozano has made guest appearances on a number of prime-time dramas including "Lipstick Jungle," "Gossip Girl," "Law & Order: Criminal Intent," "Law & Order: Special Victims Unit," and most recently in the "Ugly Betty" episode "Fitting for the Enemy" (which aired October 2, 2008). In addition, she has also appeared in movies such as "Perfect Stranger," "The Ministers," and "Bittersweet Place." When asked once about the possibility of returning to "OLTL," Lozano stated, "I will never close any door, especially not a door that has been so wonderful for me to walk through."
She has been named one of "Daytime's Hardest Working Women" by the website About.com, and listed as one of daytime's "Most Beautiful Women" by "Soap Opera Update" magazine.
During her stint in Llanview, Lazano's character Téa was described as a "tough-talking, yet soft-hearted attorney." Not long after her arrival in Llanview, Todd Manning had an irresistible proposition to the hard-nosed attorney. The offer was five million dollars if Téa would agree to be his wife. Unbeknownst to anyone else, however, the 'wedding' was nothing more than a business deal to help ensure Todd received custody of his daughter Starr. Todd's motivation was based on events which transpired soon after his "return from the dead," when he observed his ex-wife Blair having sex with Patrick Thornhart on the floor of their penthouse. Months later, Téa and Blair's feud got so heated that Blair pushed her out a window at the Palace Restaurant. As time went by, Todd and Téa's love/hate relationship began to take an abusive turn. On one occasion Téa hit Todd with a shovel after he punched her when Téa told him that he would probably just rape her the same way he did Marty Saybrooke.
In the end however, the pair developed genuine feelings for one another. However, luck was not on their side. As Todd struggled with the ghosts of his childhood, seeking revenge on his ex-wife Blair, and destroying the Buchanan family, Téa decided she had had enough and filed for divorce. To avoid jail time for kidnapping Téa and holding 14 people hostage, Todd faked DID by inventing several alternate personalities. As Téa began to fall in love with Todd's "good altars," she learned of his duplicity. Téa broke things off with Todd once more. Two years later, Téa returned to Llanview again. Reluctantly agreeing to help Todd kidnap his chidren, the two awere shipwrecked on a deserted island along with Ross, who was one of Todd's hired hands. After a brief love triangle, Todd and Téa declared their love for one another and made love for the first time. However, Todd was still in love with Blair, which Téa soon discovered. Shortly thereafter, she ggave Todd her blessing for him to reunite with Blair and his children. Todd, meanwhile, built a raft and set sail from the island. After washing ashore in Guam, he soon returned to Llanview and rejoined his family. Téa and Ross are later rescued and promptly never heard from again.
Look for Lozano to reprise the role of Téa Delgado in December. A first airdate, along with the length of her stay, has not yet been announced.
"One Life to Live" air Weekdays on ABC. Weeknights on SOAPnet. Check local listings.
---