Wednesday, October 8, 2008 4:30 PM |
By Angela Rosa
---
(SoapOperaNetwork.com) — The wind of change blows through Pine Valley.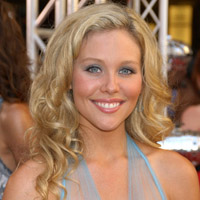 THIS WEEK ON: ALL MY CHILDREN
Adam forces Colby and Pete to do his bidding. Erica and Carmen have a honest and long overdue discussion on the topic of Jackson. Kendall has a change of heart after realizing Zach is helping Annie for Emma's sake. Zach and Kendall make love. Adam gets what he wants when his subpoena forces JR, Babe and Little Adam back home. Kendall tells a disappointed Zach that she wants them to wait to have another baby. Colby warns Adam that there will be consequences if he turns on Pete. Annie fears the stalker will go after Emma. Jesse continues to deceive his family about Natalia. Adam and Erica make a surprising discovery in the Chandler tunnels.
The Inside Story: The Pangs of Love

Realizing the truth about her feelings for Ryan, Aidan walks out on his devastated wife. Aidan destroys the house he was building for him and Greenlee and then confronts Ryan at gun point. Greenlee confesses to Ryan that she never stopped loving him but, unable to reason with the pain they've caused everyone, insists that they can't ever be together and leaves him. Greenlee confesses her dilemma to Jackson. Kendall finds a sobbing Greenlee outside of her door. Ryan spots Greenlee at "their" gazebo.
A Closer Look: Ready, Set, Natural Disaster

Fleeing from Adam, JR takes his family to the Comeback, where an overwhelmed Opal soon suffers a heart attack. Jesse allows Tad to take Opal to the hospital but orders everyone else to stay put. Unaware of the weather situation, Zach leaves Kendall and the boys at the beach house to run a quick errand. Ryan and Greenlee take shelter in a nearby shed as one tornado after another begins to spin through Pine Valley. Zach cheats death. JR and Babe distract the scared kids with an impromptu wedding. Tragedy strikes at the Comeback. Zach is surprised to find Bianca while frantically searching for Kendall in the rubble of the beach house. Another twister suddenly hits as Aidan spies on the intimacy between Ryan and Greenlee. Erica and Adam's route to escape and air supply is sealed off by a collapsed wall. Colby saves Pete.
SON ALERTS: WEEK OF OCTOBER 20, 2008
Monday: Kendall fights for her life at the hospital. Bianca is full of unexpected surprises. JR is forced to make an impossible decision.
Tuesday: Jake has dire news about Kendall. Zach comes through for Bianca. Jesse shocks Angie with the truth about Natalia.
Wednesday: Jake warns Zach that time is running out for Kendall. Angie has surprising news for Frankie. Ryan and Annie are desperate to find a missing Emma.
Thursday: Babe admits to JR she knows what's really going on. Bianca and Zach swear Greenlee to secrecy. Ryan comes to Adam and Erica's rescue.
Friday: Ryan and Annie get chilling news about Emma. Angie wants the truth from Jesse. Zach blames Jake for Kendall's condition.
---