Monday, August 4, 2008 11:29 AM EST |
By Errol Lewis
---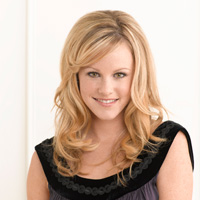 (SoapOperaNetwork.com) — Accusations running wild.
THIS WEEK ON: GENERAL HOSPITAL
Carly warns Kate to stay out of her relationship with Jax. Lulu admits to Johnny that she is having unsettling visions of Logan. Robin and Patrick do not like the idea that Anna and Noah are getting romantically involved, after catching the two in a closet making out, but they make every effort to accept the decision. Anna and Noah have a heartfelt conversation. Lulu visits a catatonic Laura in the hospital and voices her fears and concerns. Lulu doesn't realize how close she is to getting caught when Scott shows up for a visit with Laura. Lourdes is jealous of Lulu's involvement with Johnny. Lucky and Nikolas ban Scott from visiting Laura in the hospital. Kate and Claudia get into it after the two accuse each other of using Sonny for their own gain.
A Closer Look: Betrayed

The confrontation was bound to happen and finally the friendship between Jason Morgan and Sonny Corinthos is over! Jason confronts Sonny after learning of his dealings with Andre Karpov and feels that what Sonny did was a betrayal. Sonny regrets losing Jason's friendship, but is still unable to tell Kate about his involvement with Karpov. A disappointed Jason informs a shocked Carly of Sonny's current business dealings. Carly informs Jason that he may have to treat Sonny like he would any other enemy, but Jason informs her that he might have a solution to his problem and invites Karpov to a meeting. At their meeting, Karpov reveals his real intentions for working with Sonny in the first place. Carly disobeys Jason's stern warnings and invites Karpov to dinner. Karpov takes a real liking to the former Mrs. Corinthos. Sonny lies to Kate about the real reason he can't spend a romantic evening with her. Sonny oversees Karpov's latest shipment. Spinelli is frustrated with Jason. Carly and Jason are in for the fight of their lives.
The Inside Story: Nadine Works Alone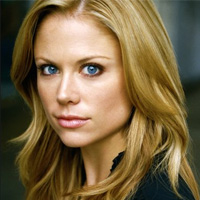 While continuing with her efforts to prove Matt isn't who he says he is, Nadine is forced to hide in Matt's bedroom after catching Maxie and Matt in a heated argument. Maxie catches Nadine in Matt's bedroom, and thinks she can use it against Matt to gain the upper hand. Matt accuses Nadine of trying to incriminate him in the drug smuggling business when she informs him that she wants to get involved. Nadine overhears Matt making another mysterious phone call. Working on her own to prove Matt's involvement in criminal activity, Nadine finds herself making a huge mistake. Nadine continues to pursue Nikolas romantically when she puts her heart on the line. Will Nikolas finally reveal his true feelings for Nadine? Or is she still the little sister that he claims her to be to him?
What To Watch
Maxie won't take no for an answer.
Scott accuses the Quartermaine's of teaming up with Anthony Zacchara to help Lulu and Johnny escape.
The police catch up to Johnny and Lulu?
Jerry is up to no good.
Lucky is the voice of reason when Nikolas and Sam insist that Jerry is behind the drug smuggling in Port Charles.
General Hospital News and Headlines
"General Hospital" is working on a new opening sequence (see story).
Graham Shiels returns as Cody Paul on the August 6, 11 and 19 episodes of "GH."
Genie Francis is returning as Laura Spencer beginning Tuesday, August 26 (see story). In the mean time, "Laura" can be seen via a body double beginning Tuesday, August 5.
SON ALERTS: WEEK OF AUGUST 11, 2008
Monday: Maxie is successfully able to come to Spinelli's rescue; Lulu is certain she will meet the same fate as Laura; Sonny is determined to keep his old life behind him.

Sneaky PreVUE: Carly's poor judgment puts Jason, Carly and Claudia's lives in danger. Can Jason save the two women before one of them gets hurt?

Tuesday: Trevor has a warning for Alexis; Nikolas gives Claudia reason to believe in him; Nothing goes the way Spinelli wants it to.
Wednesday: Johnny is willing to turn himself in if it means getting Lulu the help she needs; Jerry has a warning for Kate; Jason and Elizabeth try to fight their feelings for each other.
Thursday: Lulu has a bad reaction; Kate interrupts a turning point for Jax and Carly; Anthony pressures Claudia.
Friday: The nightmare is just beginning for Johnny and Lulu; Anthony is able to manipulate Sonny; Sonny and Jason finally discuss Michael's shooting in-depth.
---
Please be respectful and do not copy and paste content without consent. Link only.
---