Saturday, July 19, 2008 3:00 PM PST |
By Errol Lewis
---
(SoapOperaNetwork.com) — Fear can bring one down, what is it that you fear?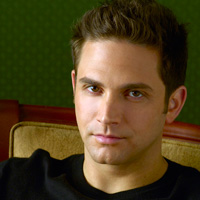 THIS WEEK ON: GENERAL HOSPITAL
Sonny has another meeting with Andre Karpov in order to reset the terms of their business deal. Despite warnings from Nikolas, Nadine agrees to go out on a date with Matt. Maxie informs Claudia that Spinelli will not help her locate Johnny and Lulu. Claudia warns Maxie that if she doesn't get Spinelli to help, she will reveal their deal where Maxie was to sleep with Johnny for a price. After a fight with Mac, Maxie returns home only to find a shirtless and moved in Matt. Robin admits to renting out Georgie's room to Matt, who needed a place to stay. Sonny saves Claudia from Anthony's verbal abuse. Lucky and Elizabeth have a heart-warming discussion. Max and Diane fear for Sonny.
A Closer Look: Carly's Life is Destroyed

Last week, Kate plotted to get Carly out of Jax's life and on Monday, July 21, she succeeds. Kate made it appear that Carly was given notice of an event that Jax was to attend, but had not passed said information on to her husband. Thinking Carly is trying to sabotage his business dealings, Jax informs Carly that he wants a separation. Hoping to rekindle the flame and change Jax's mind, Carly tries to seduce her husband, but he won't budge on the matter. Carly will stop at nothing to salvage her marriage and vows to take down Kate Howard.
The Inside Story: Johnny and Lulu on the run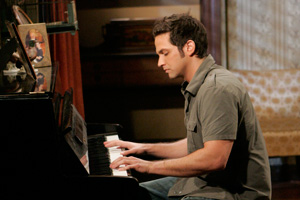 Realizing that Lulu is about to break, Johnny makes a daring move and takes Lulu "hostage" in order to protect her. After breaking out of the PCPD, the duo find themselves in an abandoned apartment in New York City, where Johnny makes a confession to Lulu. Johnny informs her that he has taken her to the now empty apartment of his former piano teacher. Unbeknownst to the two, Anthony Zacchara is plotting Lulu's demise. Johnny and Lulu are discovered by the piano teacher's neighbor, Sal, who does not believe Johnny's story. After getting through to Sal, Johnny agrees to give Sal's sister, Lourdes, piano lessons free of charge. Fearing for their safety, Lulu once again is on the verge of a breakdown until Johnny is able to calm her and the two make love. Lourdes learns the truth about Johnny and Lulu.
What To Watch
On Thursday, July 24, Scott returns to Port Charles and learns of Logan's death from Tracy. Look for Scott to seek revenge on Johnny and Lulu.
Look for both Carly and Claudia to try and pin Logan's murder on different individuals.
GH NEWS AND HEADLINES
SON ALERTS: WEEK OF JULY 28, 2008
Monday: Claudia and Ric agree to sexual escapades; Jax does his best to distance himself from a frantic Carly; Scott ignores Lucky and Nikolas' pleas.
Tuesday: Jason is furious with Sonny over his business dealings; Jerry is back to his old ways; Jax refuses Carly's latest advances.
Wednesday: Carly's new plan backfires; Sam makes inroads while undercover; Ric questions Claudia's interest in his relationship with Sonny.
Thursday: Claudia accuses Sonny of seeking revenge against Jason; Lourdes makes a promise to Johnny; Anna and Noah find each other.
Friday: Kate walks in on Sonny during a business meeting with Karpov; Visions of Logan haunt Lulu; Sam is stunned by what she finds while following a lead.
---
Please be respectful and do not copy and paste content without consent. Link only.
---