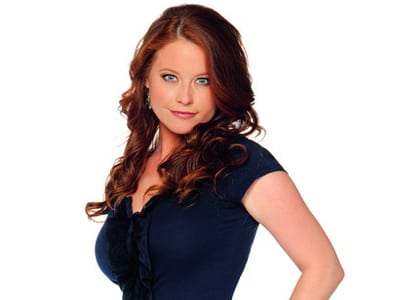 (SoapOperaNetwork.com) — A look at what's happening on "One Life to Live" during the week of November 28, 2011.
THIS WEEK ON: ONE LIFE TO LIVE
The Evans family Thanksgiving celebration comes to a screeching halt when Phylicia learns of Vivian's views on marriage. Starr, Nate, Dani, and James visit Rick at the hospital on Tuesday, November 29, however they don't see eye-to-eye on the the true extent and cause of his injuries. Elsewhere in Llavniew, both Rex and Stacy have horrible nightmares. Cutter reaches out to Stacy, who is starting to soften toward him. Aubrey plants a kiss on Rex on Friday, December 2. And Cutter and Stacy are summoned to Dr. Fascinella's office.
The Inside Story: Gone Missing
Blair tells John that Tomas is missing on Monday, November 28. Todd covers his feelings in front of Viki. Natalie grows suspicious of her uncle. John finds a key piece of evidence. Blair learns the gun used to kill Victor has been found on Tuesday, November 29. Todd suggests to Viki that Tomas killed their brother. John questions Todd in front of Téa and Blair.  Todd is less than forthcoming with his comments on Wednesday, November 30, and later he and Blair grow closer. Téa wonders if her brother is a murderer. John locates Calmar. Téa and Shaun catch up. Starr asks her mother about Tomas. And Dani seeks out Jack, who begins to have second thoughts about Todd's guilt on Friday, December 2.
A Closer Look: Matters of the Heart
John and Natalie's relationship talk gets interrupted on Monday, November 28. Roxy catches Natalie hugging Clint, and jumps to the wrong conclusion. Natalie is shocked to learn from Roxy how John really feels about her. Later, she tells John they no longer have anything to discuss. On Thursday, December 1, John asks Brody about the fire at The Sun. Brody makes an admission, and hopes Natalie can find happiness. John questions Vimal and Rama. Todd bumps into Jack and the two mince words. Jack's comments get Todd's attention. Shane admits to Natalie he won't be happy until justice is served. Later at school he meets Neela and fills her in on Jack. Todd bribes his assistant Tracy. And on Friday, December 2, Neela remembers something Jack told her when they first met.
OLTL ALERTS: WEEK OF DECEMBER 5, 2011

Clint and Viki share a kiss.
Roxy's favorite soap is canceled.
Viki decides to leave Llanview.
Stacy has a feeling of déjà vu.
Shane receives some shocking news.