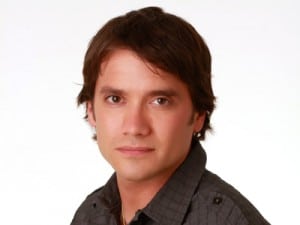 (SoapOperaNetwork.com) — A look at what's happening on "General Hospital" during the week of December 12, 2011.
THIS WEEK ON: GENERAL HOSPITAL
Ethan becomes caretaker of Wyndemere. Lucky arrives to see Elizabeth at Shadybrooke, on Tuesday, December 13; its evident the pull between the ex's is still there. Later, Elizabeth meets a patient named Ewen. But have they met before? Matt visits Elizabeth. Lucky and Maggie have a heart to heart. Maxie helps Elizabeth's cause with an ulterior motive: Matt. Ethan and Lucky discuss love. On Wednesday, December 14, familial connections are revealed concerning Shawn. Lulu asks Dante an important question on Thursday, December 15. Sonny and Kate's connection continues to flourish.
The Inside Story: Heartbreak Hotel
Sam reels from Franco's words. Michael tries to reach out to Jason. Later, the solitude Abby provides Michael dissipates when he learns upsetting news. Alexis and Robin inch closer to the truth. Robin realizes something is medically wrong with Jason. Will Jason open up to Robin? Michael follows Sam to Chicago. Shawn breaks important news about Jason to Carly. Jason is unable to control his anger when Franco's name is brought up. Alexis questions what is going on with Jason. Carly finds the DVD that Franco left for Sam while searching for Michael. Jason erupts after viewing the contents of the disc. In Chicago, Sam's agony bubbles to the surface as she sees first-hand the turmoil Michael is still going through on Friday, December 16. Monica worries about Jason.
A Closer Look: Case Closed?
Dante is one step ahead of a mischievous Olivia. Olivia faces off with Delores. Meanwhile Dante discovers his key to the PCPD evidence room is missing. Steve and Maggie discuss Lisa's murder. Maggie comes upon Robin at an interesting moment. Robin turns to Jason. Maggie gives Patrick some advice. Jason questions why Robin wants to disappear. Did she kill Lisa? Matt and Maxie are both hiding something. Did one of them kill Lisa? Dante confronts Anthony with new evidence. Somebody confesses on Tuesday, December 13. Dante finds a dead body. Mac, Delores, Dante and Ronnie discuss the confession and the possibility of finally closing the Lisa Niles murder case. Anthony calls Maxie. Johnny catches Delores breaking into the evidence room.
GH ALERTS: WEEK OF DECEMBER 19, 2011

Michael tries to comfort Sam.
Maxie takes matters into her own hands.
Dante and Lulu go on an important trip.
Robin receives the call she's been waiting for.
Two couples reaffirm their love.