Soaps In Depth is reporting that CBS' "The Bold and the Beautiful" is about to lose another "core four" member as Susan Flannery (Stephanie Forrester) has informed producers and the shows writing team that she plans to leave the series at the end of her newly signed short-term contract. Flannery, like the departing Ronn Moss (soon-to-be ex-Ridge Forrester), has been with the show since it debuted on March 23, 1987 – more than 25 years ago!
With Katherine Kelly Lang (Brooke Forrester) renewing her contract late last week, that leaves John McCook (Eric Forrester) as the only core member whose status with the show remains a mystery.
According to In Depth, Flannery opted to sign a new short-term deal in order for the shows writers to adequately write her character out of the series. Unlike Moss, however, viewers shouldn't expect the show to recast Stephanie Forrester as head writer Bradley Bell indicated they would do with the character of Ridge Forrester sometime down the road.
A representative for the soap did not immediately respond to a request for comment at press time to Soap Opera Network.
On Saturday, August 18, Flannery joined Moss and "The Young and the Restless" stars Doug Davidson (Paul Williams) and Tracey E. Bregman (Lauren Fenmore) for "The Young and Restless Life of William J. Bell" book signing. Co-authors Lee Phillip Bell and Michael Maloney were also in attendance.
On Saturday, August 18, We Love Soaps Editorial Director Roger Newcomb married Feature Editor Kevin Mulcahy Jr. in front of the famous Times Square TKTS steps in New York City. The wedding was officiated by Colleen Zenk (ex-Barbara Ryan, "As The World Turns").
I was married in the middle of Times Square on Saturday, August 18. With friends and family sitting on the Red Steps in Duffy Square, Kevin Mulcahy Jr. and I said our 'I dos.' It was our dream wedding, in our dream location surrounded by more love and enthusiasm than I ever could have imagined. We both always wanted to live in New York so we went all out with a New York City theme. As you might notice from the photo above, three-time Emmy nominee Colleen Zenk, best known to soap opera fans as Barbara Ryan in 'As The World Turns,' officiated our wedding. Colleen became an ordained Universal Life Church minister in order to participate in our special day. It meant the world to us as we've grown to love her dearly as a friend and to count on her advice and wisdom as we navigate our way through a hectic life in New York City.

- Roger Newcomb
Soap Opera Network wishes to congratulate Newcomb and Mulcahy on their nuptials and all the best.
For more on the wedding and to send your congrats to the happy couple, click here.
If you're a current owner of the Roku set-top box that enables you to stream video content from numerous providers such as Hulu, Netflix, HBOGO, Showtime, and others, you probably already noticed that CBS' "The Bold and the Beautiful" has been providing its content in three distinct collections ("Most Shocking Moments," "Catfights and Brawls," and "Ridge & Brooke & Taylor"). For the rest of us without Roku, this might be the incenstive we needed to make our very first purchase.
The free "B&B" application, developed by adRise, enables users to watch 75 episodes of the drama series by simply installing it on their Roku set-top box.
"Viewers have responded enthusiastically, saying they hope to see more," said Thomas Ahn Hicks, the adRise Executive in charge of Business Development, in a statement. "Our initial data indicates there is a passionate viewing audience for 'The Bold and the Beautiful.' Viewers typically watch all of the episodes once they have viewed a few of them."
While currently only available on Roku devices, adRise plans to launch their suite of apps, which includes apps for Starz and Warner Bros. Flixster, on other platforms such as gaming consoles, iPads and Android devices sometime later this year.
To purchase your Roku set-top box, click here.
For a look at the "B&B" app in action, see the video clip below.
While "The Bold and the Beautiful" canceled its casting call last week following news of Ronn Moss' (soon-to-be ex-Ridge Forrester) departure, sister soap "The Young and the Restless" has announced its plans to cast the contract role of an African American male.
According to Soap Opera Digest, "Y&R" is seeking to cast the face of Tyler Douglas, who is currently in his late 20s or early 30s, and was orphaned at age 16. Douglas got himself through college and now holds an MBA. The character is "driven to succeed. Smart, energetic. Well-read. Smoothly sexy and confident, with a witty, sometimes cynical sense of humor."
This marks the first role being cast under new executive producer Jill Farren Phelps and head writer Josh Griffith. No word on when the show expects to cast the role nor when viewers can expect to see him on screen.
In the spirit of the upcoming holiday season (it's fast approaching), Deidre Hall (Dr. Marlena Evans, "Days of our Lives") is now selling her watercolor paintings as 5×7 inch holiday cards.
According to her website, each order of cards will include 15 original watercolor cards (including envelopes) that are personally signed by Hall. Pricing ranges from as low as $35 for domestic purchases and $40 for international purchases.
On the back of every card is a message related to her support of the Wounded Warrior Project. "100% of the proceeds of this card is being donated to Wounded Warriors because they gave 100% to us," the message reads.
To order your set, click here or print an order form, if ordering by check or money order.
Note: Purchase is tax deductible. Shipping and handling is $5 for domestic purchases and $10 for international purchases. Allow 4-5 weeks for delivery.
What follows is the Fall 2012 Key Art for the new CW primetime series "Arrow," "Beauty and the Beast," and "Emily Owens, M.D."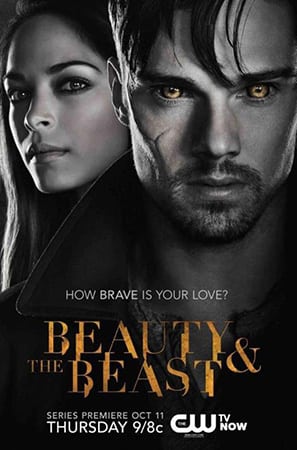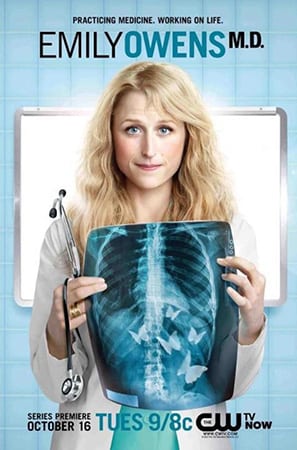 Back in March of 2011, Carlos Pelz, a former hairstylist of CBS' "The Bold and the Beautiful," filed a lawsuit against CBS Television, Bell-Phillip Television Productions and "B&B" senior supervisors Ron Weaver and Jody Lawrence-Miller, claiming defamation after learning of a March 2010 internal memo that cited him as "lazy, ambivalent, produced poor-quality work, was incompetent and was unfit to continue as 'key' hairstylist for the show," according to The Hollywood Reporter. Last week, Pelz lost his case after the overseeing judge dismissed his claims on summary judgment.
Pelz, who won two Daytime Emmy Awards for Outstanding Achievement in Hairstyling for a Drama Series in 2009 and 2010 for his work on the show, claimed "libel, emotional distress, anxiety, embarrassment, shame and humiliation" as grounds for the lawsuit. He added that his consecutive Emmy wins proved he produced quality work. Unfortunately, the judge did not agree and sided with CBS, which stated in its defense that the internal memo was privileged communication under a portion of California Civil Code (§47 c).
"Although Plaintiff presents evidence that multiple other employees thought highly of Plaintiff, this evidence does not undercut the testimony showing that Lawrence-Weaver was reasonable in relying on other sources of evidence showing that Plaintiff's job performance was subpar," the judge said in his ruling.
"This is a victory for California employers, who should not be deterred by the threat of defamation lawsuits from criticizing employees' performance if they have a reasonable basis for doing so," said Jeremiah Reynolds, one of the lawyers representing the defendants, in a statement.
Pelz worked at "The Bold and the Beautiful" for 22-years as a hairstylist (1988-2010), according to his IMDb page.
Earlier this year, CBS won another case brought against "The Bold and the Beautiful" when New York's infamous "The Naked Cowboy" claimed the show infringed on his trademarked brand after featuring the character Oliver Jones (Zack Conroy) in a pair of briefs and a cowboy hat, while playing the guitar, in scenes that aired in 2010.
Where have we been? In June, Texas Battle (Marcus Forrester, "The Bold and the Beautiful") released his 2013 Calendar, which features numerous sexy poses by the actor that will never be seen on the CBS Daytime soap, unfortunately. Fortunately, you can snag your copy today by either purchasing the standard edition for $14.99 (includes calendar and a poster) or the special edition for $19.99 (includes an autographed version of the calendar, poster, special behind the scenes footage, a Q&A, and a "B&B" screen test scene) at TexasBattle.com.
As we have been reporting for the past week, "Days of our Lives" actress Melissa Reeves (Jennifer Horton) has been embroiled in a controversy over a recent tweet she made to her followers about free speech. "Chick-fil-a today!!!! Loved every bite of it;)!! Land of the free and home of the brave. Love that we all appreciate free speech, right?" said Reeves on Tuesday, August 1. Since that day several people, including fans of Reeves, and of her show, have bombarded the actress with responses that either agree with her comment, call for her to apologize and/or clarify her statement, or used unmentionable language against her. Some of her daytime brethren have also spoken out on the issue, but not as harshly. On Thursday, August 16, Reeves finally responded by deleting her Twitter account…but not before making a bold statement.