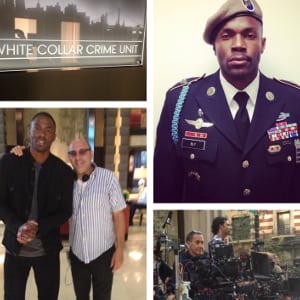 TONIGHT: Tobias Truvillion Represents The Military on USA Network's 'White Collar'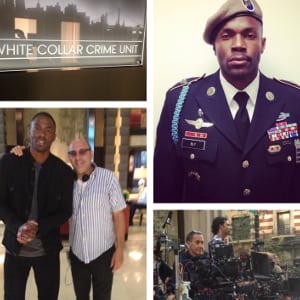 On tonight's episode of USA Network's "White Collar," starring Matt Bomer (ex-Ben Reade, "Guiding Light"), former "One Life to Live" star Tobias Truvillion (ex-Vincent Jones) will guest-star. "I play an ex-military type. He's like a blackops. Him and his partner are on the black market looking for this particular intel chip," shared Truvillion to Soap Opera Network of his appearance in the episode entitled "Quantico Closure," which finds Neal (Bomer) delving further into the mystery of the Codex. Meanwhile, Peter (Tim DeKay) takes on a classified espionage case with a fellow FBI agent: his ex-girlfriend.
"White Collar" airs Thursdays at 9:00 PM ET/PT on USA Network.