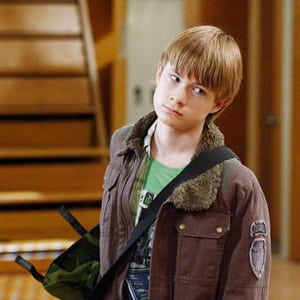 (SoapOperaNetwork.com) — "One Life to Live" Episode Recap – Wednesday, December 7, 2011.
IT HAPPENED TODAY…
Viki tells Noelle that Clint kissed her, but it isn't a cause for celebration, it's a cause for complaint. Noelle invites Viki to lick her wounds in Paris, Texas, where the Pie-Off is soon to take place. Meanwhile, Clint gripes to Nigel that Viki mistook his motive for kissing her. At EOD Viki returns to pack her bags for Texas, where Clint cannot follow.
Kim tells Rex the whole story about Stacy. Kim turns the tables on Rex, questioning him about the nature of his relationship with Aubrey. Elsewhere, Aubrey confronts Rama about her role in framing Kim for the murder Cutter committed. In Paris, Texas, Stacy is plagued by the feeling that she's been to the Bon Jour before.
Shane plans to get justice for his mother by getting Neela to cozy up to Jack in the hope that he'll confess his role in Gigi's death. Jack invites Neela to come hang out at his house. Neela arrives with a tape recorder hidden on her person. At EOD she turns it on reluctantly and tries to get Jack to open up.
Roxy and others reel at the news that Fraternity Row has been canceled. Roxy seeks out Clint in the hope that he'll take on production of the show himself. Roxy vows to save her favorite show, one way or another.
On the Next One Life to Live…
Blair seeks Todd's help.
Bo gives John advice.
Tomas contacts Blair.