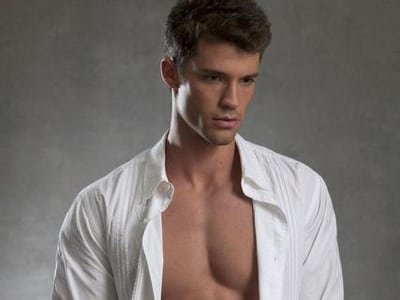 (SoapOperaNetwork.com) — 'One Life to Live' updated comings and goings for November and other odds and ends.
Jonathan Earl Peck returns later this month as Agent Malcolm Baker, the hired hand of Todd's (Roger Howarth) late mother Irene Manning (Barbara Rhoades). Look for Baker to team up with someone unexpected.
Remember the recent audition script for the role of Dr. Fascinella? While the name of the actor cast in the recurring role is unknown, except the plastic surgeon and his receptionist to first appear in mid-November when several Llanview residents head to the doctor's office in Brazil, where one of them makes a surprising discovery.
Frankie Faison is back again as Richard Evans. On October 13, Sean Ringgold (Shaun) posted a picture of himself with his on-screen father and sister Destiny (Shenell Edmonds), along with the comment "Hey guys about to shoot some scenes with my Family . Heads are going to Roll LoL."
Did one of those Kentucky cops look a little familiar last month? Isaac Hirotsu Woofter, who played a member of Rick Powers' (Austin Peck) porn film crew back in April and June, portrayed Cop #1 on October 17. Cop #2 was played by Paul Hickert.
Starr is about to make some more music. Kristen Alderson tweeted Thursday that she "recorded a song with @oltlmusic ['OLTL' Music Director Paul S. Glass]," who tweeted "Great work today Kristen!! Hard to believe all we've done over the years! You've been a superstar since day 1!!"
Alderson also tweeted back on October 17 that her and her "OLTL" cast mates "Just got our wrap party invite! I'm so f*ing excited for this party! Going to be filled with laughs,tears,& DANCING." The show ends production on its ABC run on Friday, November 18.
Lenny Platt (Nate) tweeted on October 27 that "Today's workday may go down as the smartest/weirdest/most meta episode in the genre. #OLTL"
And David A. Gregory (Ford) has posted his November airdates on his Facebook page. Look for him on the 3, 4, 10, 11, 13, 15, 17, and 23, for a total of 8 out of 20 new episodes airing during the month.