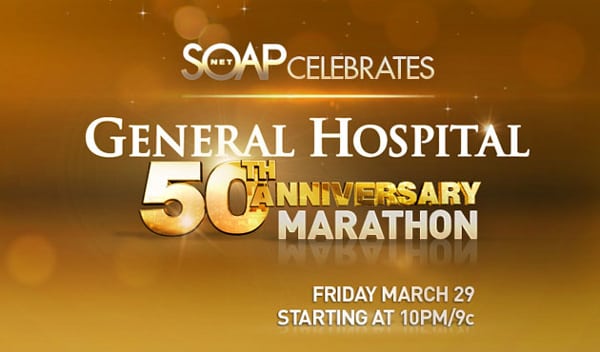 As previously reported, beginning Friday, March 29 at 10:00 PM ET/PT and running through Monday, April 1 at 12:00 AM ET/PT (Sunday night/Monday morning), SOAPnet will be airing a 50-hour marathon of 51 classic episodes from the 50 years of ABC's "General Hospital."
The marathon is kicked off with the very first episode of the drama series, which aired on April 1, 1963. Episodes from every decade the show has been on the air will be featured.
For a complete list of episodes scheduled to air, click on the arrows.