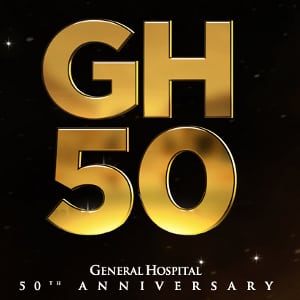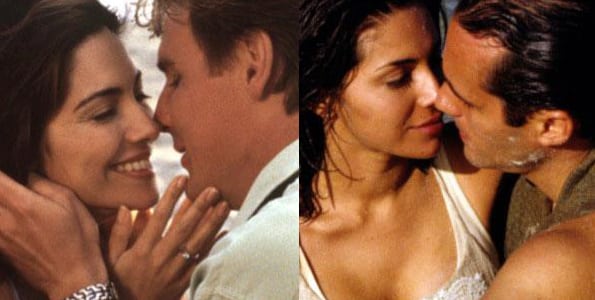 12:00 AM  [Episode # 8,453; Year 1996] – Jax distracts a heartbroken Brenda with sunshine and shopping sprees, but she still dreams of Sonny; a mix-up has Ned and Lois rushing to the emergency room, each thinking the other is hurt; newcomer Carly Roberts arrives in Port Charles.
1:00 AM [Episode # 8,491; Year 1996] – Jax and Brenda are married on his yacht; Sonny and Lily's joy over their baby announcement quickly turns to tragedy; Ned and Lois' first anniversary celebration is interrupted by Edward.
2:00 AM [Episode # 8,524; Year 1996] – Lucky is furious at Laura when she admits that the stranger who saved Lulu's life is actually his brother, Nikolas; the hospital staff reacts to the death of Steve Hardy; Jason manages to comfort both Carly and Robin.
3:00 AM [Episode # 8,547; Year 1996] – Robin convinces Jason she wants to be with him and the two spend a romantic night together in Montauk; Sonny celebrates Stone's birthday; Nikolas and Stefan cause further conflict in Luke and Laura's marriage.
4:00:30 AM [Episode # 8,586; Year 1996] – Bobbie finds Carly in bed with Tony, just as Luke discovers that Carly is Bobbie's missing daughter, Caroline.
5:02 AM [Episode # 8,688; Year 1997] – Trapped in the cave thinking they're going to die, Sonny and Brenda make love; Jax leads the search to find them; Stefan assures Bobbie that he married her for love; Laura says goodbye to an angry Nikolas.
6:00 AM [Episode # 8,804; Year 1997] – Carly carries out her plan, pouring vodka over a drugged AJ, then calling the Quartermaines to tell them he's been drinking – thus ruining Alan and Monica's anniversary celebration; charges are dropped against Sonny, Brenda, and Jax; Jason informs Sonny of his split with Robin, and convinces Sonny to re-hire him.
7:02 AM [Episode # 8,829; Year 1997] – Brenda is stunned when Sonny leaves her alone at the altar in front of friends and family on their wedding day; AJ wants to know if he is the father of Carly's baby; Jax and V share a moment together.
8:00 AM [Episode # 8,883; Year 1997] – When Nikolas is seriously hurt in the shootout at Luke's club, Jason's past medical training kicks in and he saves him; Stefan thinks Luke was responsible for Nikolas' injury.
9:00 AM [Episode # 8,926; Year 1998] – Carly shocks Bobbie with the news that she's Bobbie's daughter; Felicia decides who the real Mac is with a kiss; Robin urges Jason to tell AJ the truth about Michael.
10:00 AM [Episode # 8,931; Year 1998] – Lucky finds a bruised and battered Elizabeth in the bushes and brings her back to his house; Bobbie gives Elizabeth support and medical advice; Ned and Alexis celebrate Valentine's Day and make love.
11:00 AM [Episode # 8,999; Year 1998] – At the Cassadines' Bacchanalia Ball, Stefan and Katherine celebrate their engagement in grand style, while Brenda and Jax keep theirs a secret; Luke and Alexis plot Helena's demise; Lucky and Elizabeth share a secret dance outside.
Note: Episode numbers are based on information released to Soap Opera Network by SOAPnet. Episodes pre-1990 were coded based on episodes for the corresponding year in which they aired.