Monthly Archives: February 2013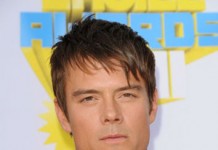 Just a short time ago, singer Fergie (real name Stacy Ferguson) announced on Twitter that she and husband Josh Duhamel (ex-Leo du Pres, "All My Children") are expecting their first child. The multi Grammy Award winner tweeted an instagram photo of herself and Duhamel with the caption "Josh & Me & BABY makes three!!! #mylovelybabybump"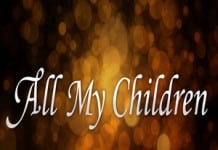 When we reported that Marlene McPherson (pictured right, with former "DAYS" co-head writer Darrell Ray Thomas) had been hired on as head writer of Prospect Park's version of "All My children" back on January 23, it was unclear at the time as to whether she would be joined by a co-head writer. Soap Opera Network has since learned that it'll be a "Days of our Lives" reunion of sorts for "AMC" as McPherson will be joined by Elizabeth Snyder, who was an Associate Head Writer at "DAYS" from 2011-2012.
At the 2013 Writers Guild Awards, "The Young and The Restless" beat out "Days of our Lives" and "One Life To Live" for their fifth win. The show previously won in 2003, 2006, 2008, and 2010.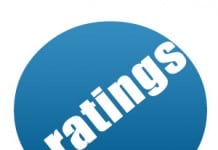 Ratings Report for the Week of February 4-8, 2013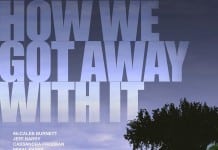 "General Hospital's" Jon Lindstrom (Dr. Kevin Collins) directed and co-produced "How We Got Away With It," a gripping, taut and explosive tale of a young man and his friend's violent reaction to an unexpected tragedy during their annual all-weekend summer reunion. "Got Away With It" is a troubling and sometimes difficult piece about abuse, secrets, denial and revenge.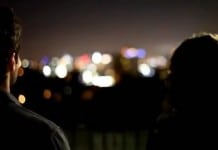 On Monday, February 11, Paos Revolution, the team behind the upcoming "On Air" film starring "All My Children's" Jordi Vilasuso (Dr. Griffin Castillo) and Alicia Minshew (ex-Kendall Hart) announced the launch of their official website. "The launch of paosrevolution.com is the first step of our plan to connect fans to the soap actors and insiders they love. Founding partners Jordi Vilasuso, Dock (Jeff Dockweiler) and John Homa are committed to creating an interactive actor friendly environment," said a press release announcing the launch.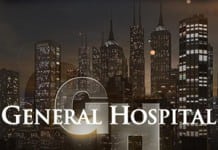 On the Monday, February 18 edition of "The Jeff Probst Show," John Stamos will appear as a guest and in an exclusive clip posted by TV Guide, the actor revealed that "General Hospital" had contacted him about reprising his 1980's character Blackie Parrish, but he nixed the idea when the series asked him to play the drums while Rick Springfield's Noah Drake sang "Jessie's Girl."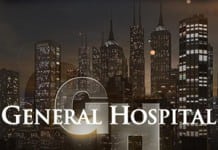 On Today's "Katie," "General Hospital's" Genie Francis (Laura Spencer) revealed that Rachel Ames, who portrayed Nurse Audrey Hardy since the debut year of the soap (1963) through 2009 (with breaks in between), is returning just in time for the shows 50th anniversary.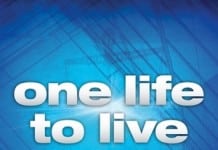 Child actor Patrick Gibbons, who famously wore the Spiderman costume through several episodes of "One Life to Live" during the soaps final year on ABC, while portraying Sam Manning on the soap, is returning to the series when it resumes production later this month under Prospect Park's TOLN, the actors twitter account confirmed today.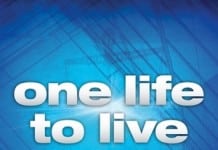 Miss a day, miss a lot is the saying, but as the behind-the-scenes drama continues to unfold between ABC and Prospect Park in relation to the characters of Starr Manning, Todd Manning and John McBain and their need on either "General Hospital" or "One Life to Live," the saying has now become who's has what and how it affects daytime viewers.