'GH's' Jon Lindstrom Screening 'How We Got Away With It' During the Macon Film Festival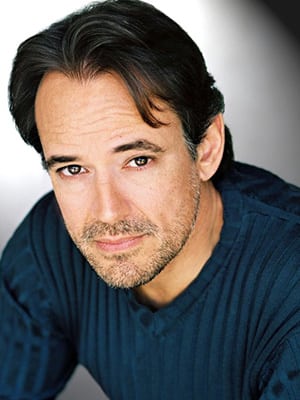 "General Hospital's" Jon Lindstrom (Dr. Kevin Collins) directed and co-produced "How We Got Away With It," a gripping, taut and explosive tale of a young man and his friend's violent reaction to an unexpected tragedy during their annual all-weekend summer reunion. "Got Away With It" is a troubling and sometimes difficult piece about abuse, secrets, denial and revenge.
Screenings of the film will take place during the Macon Film Festival in Macon, GA beginning today, February 15, starting at 4:15 PM at the 567 Center for Renewal, which is located at 533 Cherry St. Macon, GA 31201. A Q&A will follow the screening. Another screening will take place on Saturday, February 16 at 6:00 PM at the Douglass Theater located at 355 Martin Luther King Jr. Blvd., Macon, GA 31201.
For Tickets: http://www.maconfilmfestival.com
"How We Got Away With It" Trailer

Like "How We Got Away With It" on Facebook for more news and updates: http://www.facebook.com/howwegotawaywithit