Monthly Archives: September 2012
Ratings Report for the Week of September 17-21, 2012
Ratings Report for the Week of September 10-14, 2012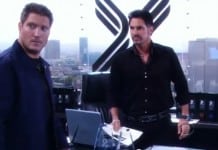 With word of Sean Kanan returning to "General Hospital" next month in an as yet to-be-determined role, despite portraying AJ Quartermaine 15 years ago on the drama series, I recently noted an uncanny similarity Kanan currently has with former co-star and on screen brother Steve Burton.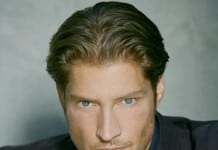 For more than 12 years Sean Kanan has been portraying the role of the flawed Deacon Sharpe on CBS' "The Bold and the Beautiful" and "The Young and the Restless," but for fans of "General Hospital" he is best known for his portrayal of AJ Quartermaine. Last seen in 1997 as AJ went toe-to-toe with Carly Roberts (now Carly Jacks) as played by Sarah Brown, fans were shocked to find the role recast with actor Billy Warlock. According to published reports, Kanan had been fired by then executive producer Wendy Riche because of issues relating to alcohol use. In 2005, Warlock's AJ was killed off by a psychotic psychiatrist, but after a 15 year absence from the canvas does Kanan's return mean the show has decided to undo AJ's death?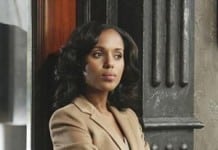 People.com is launching its first-ever Sexiest Man and Woman on TV poll. Users will have the opportunity to vote for their favorite of five male and five female finalists chosen by PEOPLE's editorial staff. Voting begins today on http://www.people.com, http://www.emmys.com and http://www.abc.com, and will continue until 7:30 p.m., ET / 4:30 p.m., PT on Sunday, September 23, the evening of "The 64th Primetime Emmy® Awards."
During its premiere week in the National ratings (w/o 09/03/12), the newly-rechristened "LIVE! with Kelly and Michael" finished as TV's No. 1 syndicated talk show in Households (2.8 rating), Total Viewers (3.6 million) and Women 25-54 (1.5 rating).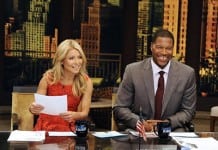 During its second week up against season premieres of nearly every other syndicated talker, newly-rechristened "LIVE! with Kelly and Michael" finished as the No. 1 talk show overall in Households (leading the premiere week of "Ellen" by 2 shares and tied in rating – 2.8/10 vs. 2.8/8). Its top-ranked position becomes even more impressive considering "LIVE! with Kelly and Michael" airs earlier in the day with lower overall HUT levels.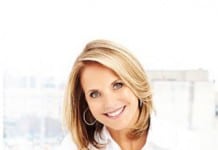 Debuting amidst one of the most competitive landscapes in years for syndicated talkers, "Katie" opened as the clear No. 1 freshman daytime talk show, winning all 5 days of its opening week in Homes. On average during the week, "Katie" held wide advantages over its freshman competitors in both Households (2.3/7) and Women 25-54 (1.2/7), including "Steve Harvey" (+64%/+33%), "Jeff Probst" (+188%/140%) and "Ricki Lake" (+229%/+200%).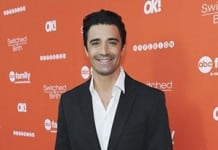 Actor Gilles Marini has been promoted to series regular for the upcoming second season of "Switched at Birth," the hit original drama on ABC Family. Gilles has a recurring role in the first season as Angelo Sorrento, Bay's biological father and Regina's ex, who comes back into their lives after finding out about the switch.
THE TALK Will Feature Appearances By Upcoming "Survivor: Philippines" Castaways, Medical Evacuees Michael Skupin, Jonathan Penner and Russell Swan, and Lisa Whelchel (Blair from "The Facts of Life")