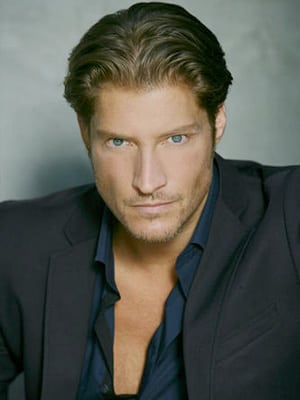 For more than 12 years Sean Kanan has been portraying the role of the flawed Deacon Sharpe on CBS' "The Bold and the Beautiful" and "The Young and the Restless," but for fans of "General Hospital" he is best known for his portrayal of AJ Quartermaine. Last seen in 1997 as AJ went toe-to-toe with Carly Roberts (now Carly Jacks) as played by Sarah Brown, fans were shocked to find the role recast with actor Billy Warlock. According to published reports, Kanan had been fired by then executive producer Wendy Riche because of issues relating to alcohol use. In 2005, Warlock's AJ was killed off by a psychotic psychiatrist, but after a 15 year absence from the canvas does Kanan's return mean the show has decided to undo AJ's death?
In an interview with TV Guide's Michael Logan, Kanan says, "'GH' is one of those places I never thought I'd see again and that makes what's happened even more exciting. My life has changed completely since those days. I'm newly married and have a baby on the way. I also have an 11-year-old daughter and four stepchildren. I'm not the guy I used to be." It was announced last week that Kanan and his new bride Michele were expecting their first child together.
Earlier this week Kanan returned to "B&B" for a short stint as Deacon prepares to close out another chapter of his life. When he returns to "GH" expect to see Kanan for the long haul. "Frank [Valentini, Executive Producer] also put his money where his mouth is and gave me a contract," says Kanan. "These days, in this environment and this economy, there are not a lot of soap contracts being handed out. So, needless to say, I'm extremely happy. I can't wait to see what the writers come up with!"
Kanan is scheduled to mark his return to the ABC drama series on Monday, October 29. One week earlier (Monday, October 22), former co-star and on screen brother Steve Burton, who has portrayed Jason Morgan on the soap for more than 20 years, will end his run as he and his family move to Tennessee.
ABC has not commented on whether Kanan is returning as AJ, a new character or quite possibly a recast Jason Quartermaine.