Monthly Archives: August 2012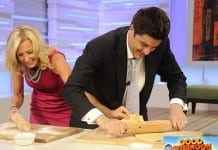 Although "Good Afternoon America" showed some gains over the recent performance of ratings eyesore "The Revolution," those gains could only last so long. The ABC News daytime talk show hosted by "Good Morning America's" Lara Spencer and Josh Elliott has also failed to bring in an audience on par with the year-ago airings of the canceled "One Life to Live" after five weeks of ratings data (week of August 6-10, 2012).
Capitalizing on ratings momentum, advertising demand and increased revenue potential for entertainment programming in the 11:35 p.m. time slot, ABC today announced a strategic shift in its late-night strategy to better position the network for increased ratings and financial performance over the long term. On Tuesday, January 8, "Jimmy Kimmel Live," the only late-night broadcast talk show to increase in Total Viewers this past season, will move to 11:35 p.m., putting the show in head-to-head competition with "The Tonight Show with Jay Leno" and "Late Show with David Letterman." Proven late-night performer "Nightline" will shift to 12:35 a.m., allowing viewers to begin and end their broadcast day with news. The moves are timed to take advantage of the built-in promotional platforms provided by ABC's "Dick Clark's New Year's Rockin' Eve with Ryan Seacrest" and ESPN's Bowl Championship Series, which culminates with the National Championship Game on Monday, January 7. In addition, "Nightline" will expand its programming commitments with a move into primetime, Friday nights at 9:00 p.m. beginning March 1. Given its success and growth, the ABC News series "What Would You Do?" will also find a new home on the schedule.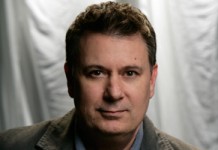 Daytime's most watched soap is also daytime's most heavily viewed series for African American audiences, but you wouldn't know it based on the storyline's written for its African American characters of late. With a new writing team in place, that will soon change. According to Soap Opera Digest, the series has put out another casting call for an African American character. Unlike the previous casting call, this one is for a female and it definitely sounds like a possible recast of a current character, but we could be wrong.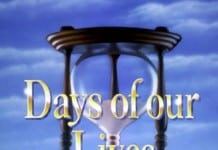 After her character was shamed out of Salem last year prior to the major "Days of our Lives" reboot, Nadia Bjorlin is returning to the NBC Daytime drama series in the coming months as a "stronger and more confident Chloe [Lane] who can really stand up for herself and not be bullied," so says the actress in an interview with TV Guide Magazine's Michael Logan.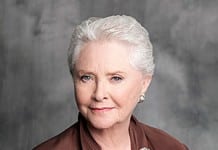 Soap Opera Digest held off on reporting any news of Susan Flannery's reported decision to leave CBS' "The Bold and the Beautiful" yesterday, but today there seems to be a reason why. According to the magazine's website, Flannery is staying on as Stephanie Forrester.
Just days after announcing that she had signed a new two-year contract with CBS' "The Bold and the Beautiful," Katherine Kelly Lang (Brooke Forrester) finds herself in an unusual position for the first time in over 25 years.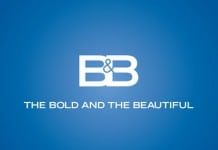 According to TMZ, comedian Phyllis Diller, who appeared frequently on CBS' "The Bold and the Beautiful," has passed.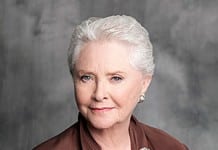 Soaps In Depth is reporting that CBS' "The Bold and the Beautiful" is about to lose another "core four" member as Susan Flannery (Stephanie Forrester) has informed producers and the shows writing team that she plans to leave the series at the end of her newly signed short-term contract. Flannery, like the departing Ronn Moss (soon-to-be ex-Ridge Forrester), has been with the show since it debuted on March 23, 1987 - more than 25 years ago!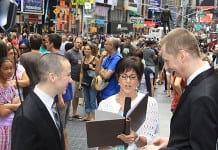 On Saturday, August 18, We Love Soaps Editorial Director Roger Newcomb married Feature Editor in front of the famous Red TKTS Steps in Times Square. The wedding was officiated by Colleen Zenk (ex-Barbara Ryan, "As The World Turns").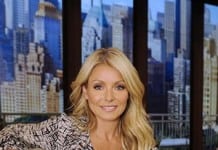 For the first time since the show launched back in the 1980's, the female co-host's name in "LIVE!" will lead the shows permanent title when "LIVE! with Kelly" becomes "LIVE! with Kelly and ..." That's right folks, "LIVE!" has found its permanent co-host after nearly a year-long search.