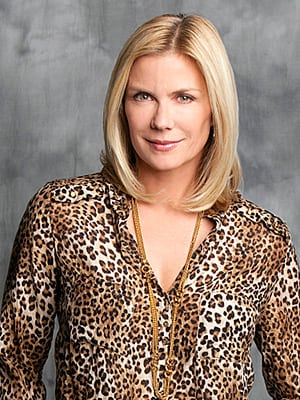 Just days after announcing that she had signed a new two-year contract with CBS' "The Bold and the Beautiful," Katherine Kelly Lang (Brooke Forrester) finds herself in an unusual position for the first time in over 25 years.
Lang, like co-stars Ronn Moss (Ridge Forrester) and Susan Flannery (Stephanie Forrester), has been on the daytime drama series since its debut in 1987. With word that both Moss and Flannery have opted to leave the series, Lang finds herself as part of what's left of the "core four," along with John McCook (Eric Forrester), whose fate on the series has yet to be determined.
"It will never be the same now without Ronn and Susan. Sad!" said Lang, in response to a twitter follower who had just learned of Flannery's departure.
A rep for "B&B" has not responded to a request for comment on Flannery's reported exit to Soap Opera Network.