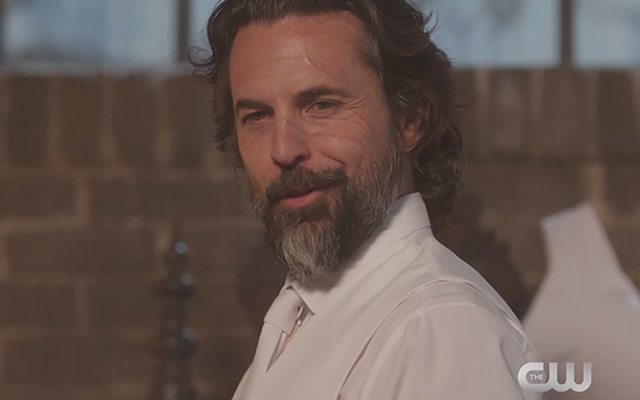 While his character on "General Hospital" ended up getting what he deserved in the end, actor Jeffrey Vincent Parise (ex-Carlos Rivera) hasn't wasted any time in landing a new gig and getting back in the saddle. The actor has been cast as a key villain during the upcoming 13th season of The CW's "Supernatural."
While his character on "General Hospital" ended up getting what he deserved in the end, actor Jeffrey Vincent Parise (ex-Carlos Rivera) hasn't wasted any time in landing a new gig and getting back in the saddle. The actor has been cast as a key villain during the upcoming 13th season of The CW's "Supernatural."
"It's true! There's a new sheriff in town at 'Supernatural!' Couldn't be more exited about this show and this character! Details to come," wrote Parise in a tweet following the release of a roughly 40-second promo by the network for the series last week. The clip showed the actor as his rumored character, Asmodeus, with multiple scars on his face. "There's a new sheriff in town" are the words his character is heard saying towards the latter part of the promo.
Parise is currently scheduled to appear in the second episode of season 13, airing Thursday, October 19.
"Supernatural" stars Jensen Ackles (ex-Eric Brady, "Days of our Lives") and Jared Padalecki (ex-Dean Forester, "Gilmore Girls") as brothers fighting supernatural crimes all around the world.
The new season of "Supernatural" premieres Thursday, October 12 at 8:00 p.m. ET/7:00 p.m. CT on The CW.
It's true! There's a new sheriff in town at @cw_spn Supernatural! Couldn't be more exited about this show and this character! Details 2come pic.twitter.com/eCEWLPjzSl

— JeffreyVincentParise (@JeffreyVParise) September 14, 2017