With production set to begin Monday, August 28 on the first season of "Asunder: The Series," the digital drama has announced that "Hidden Figures" actor Robert McKay will replace "Guiding Light" alum Monti Sharp (ex-David Grant; ex-Lewis McCloud, "As The World Turns) in the role of Thomas Chandler, the patriarch of the Chandler clan and head of Chandler Parfums and Cosmetics Corp.
Sharp had a scheduling conflict that would have prevented him from taking part as filming commenced, forcing the show to recast, Soap Opera Network has learned.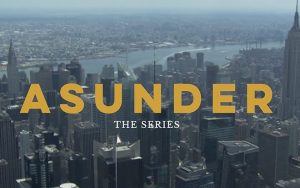 McKay, who has appeared alongside John Travolta in "Ladder 49" and "We Own the Night" with Joaquin Phoenix and Mark Wahlberg, joins his good friend and "GL" alumnus Kim Brockington (ex-Felicia Boudreau) on the show. Brockington is set to play his wife, Adele Chandler.
"I'm honored to be coming on board the series, and to be working alongside Kim who besides being a world-renowned soap actress is someone whom I consider a good friend. I look forward to learning all I can from her and the other members of this talented cast as I take on the mantle of Thomas," states McKay. "I'm also looking forward to working opposite Lauren B. Martin and Tony D. Head as we battle it out in the world of 'Asunder' as perfume moguls."
Martin (ex-Camille Bennett, "As The World Turns") will portray antagonist Serena Hanes while Tony D. Head ("The Wire") will play Austin Blair, head of the Blair family. Dorell Anthony (creator and star of "Pride: The Series") recently joined the cast as Jackson Graham, a well to-do Jack of All Trades type character from an upper middle class family.