Who says daytime soaps are dead? In 2015, CBS' "The Young and the Restless" and "The Bold and the Beautiful" and NBC's "Days of our Lives" all placed among 2015's top searched non-reality TV shows on Yahoo! In fact, outside of "The Walking Dead" and "Game of Thrones," all three dramas placed in the top five on the search giant's year-end list.
It was a year filled with disaster in Genoa City with plane crashes, building collapses and tower fires, but "Y&R" was only able to place second to "The Walking Dead" on the Yahoo! top searches of 2015 list as the AMC phenomenon continued to steamroll past everything in primetime outside of football in total viewers and the key sales demos.
With the launch of prequel series "Fear the Walking Dead" earlier this year, and the fate of fan favorite Glenn Rhee (portrayed by Steven Yeun) on the minds of loyal viewers around the world, the zombie series continued to captivate audiences.
Back in Genoa City, Adam Newman (Justin Hartley) was finally revealed to his friends and family and remained the town pariah. Meanwhile, Sharon Newman (Sharon Case) and Dylan McAvoy (Steve Burton) might be celebrating their marriage and newborn baby now, but they'll soon be in for a rude awakening when it comes out that their child is actually Sage's (Kelly Sullivan) with Sharon's ex, Nicholas (Joshua Morrow) – or maybe her other ex, the aforementioned Adam.
In third place was HBO's "Game of Thrones," which left its fans questioning the possibility of Jon Snow (portrayed by Kit Harington) being alive.
"Days of our Lives," which recently celebrated its 50th anniversary with some of its highest ratings in recent memory, followed in fourth place. The bumps could only last so long after the soap killed off one of the most prominent gay characters in daytime history with Will Horton (Guy Wilson) getting strangled, and one of its most popular characters ever in Bo Brady so soon after portrayer Peter Reckell returned to the canvas.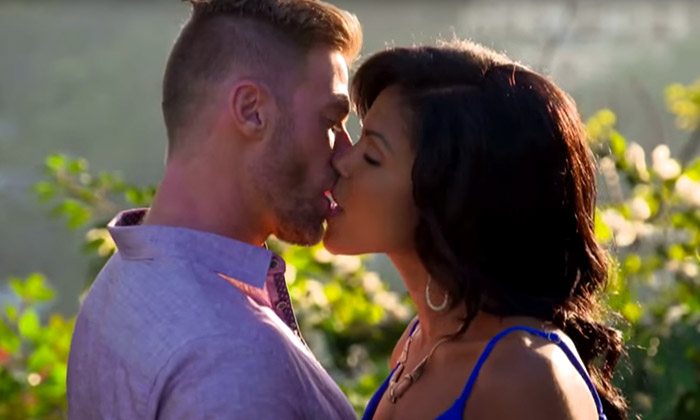 Closing out the top five was "B&B" with a year that brought plenty of color to the fashion world as the storyline surrounding Maya Avant's (Karla Mosley) shocking revelation that she was a transgender female eventually led to her sister, Nicole (Reign Edwards), agreeing to carry Maya's child with Rick Forrester (Jacob Young), and then the recent news that Maya and Nicole's father, Julius (Obba Babatunde), also fathered the vengeful Sasha (Felisha Cooper). Of course, no one can forget how Thomas Forrester (Pierson Fodé) slept with his seemingly unconscious new step-mother, Caroline (Linsey Godfrey), which has led to the staple "Who's the Daddy?" storyline with Thomas' own father, Ridge (Thorsten Kaye) being the other possibility. Viewers, however, know that only Thomas could have fathered the baby considering his daddy had a vasectomy while in Paris.
Other shows placing in the top search list include the Lyons gang at FOX's "Empire" (No. 6), FX's concluded "Sons of Anarchy" (No. 7), Netflix's "Orange is the New Black" (No. 8) and "House of Cards" (No. 9) and Comedy Central's long-running animated series, "South Park" (No. 10).
What follows is a breakdown of the top searched Non-Reality TV Shows of 2015 (sorted by rank):
| | | |
| --- | --- | --- |
| RANK | SHOW | NETWORK or SERVICE |
| 1 | The Walking Dead | AMC |
| 2 | The Young and the Restless | CBS |
| 3 | Game of Thrones | HBO |
| 4 | Days of our Lives | NBC |
| 5 | The Bold and the Beautiful | CBS |
| 6 | Empire | FOX |
| 7 | Sons of Anarchy | FX |
| 8 | Orange is the New Black | Netflix |
| 9 | House of Cards | Netflix |
| 10 | South Park | Comedy Central |
Outside of "Empire," the three daytime soaps were the only broadcast network series to place in the search list.
Editor's Note: An earlier version of this article incorrectly placed "B&B" and "DAYS" in the wrong slots. The NBC drama ranked fourth while the CBS soap placed fifth. We apologize for the error.