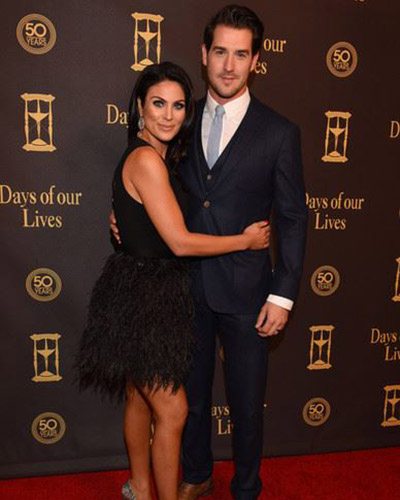 Congratulations are in order for "Days of our Lives" actress Nadia Bjorlin (Chloe Lane). The actress and her husband, entrepreneur Grant Turnbull, are expecting their first child in May 2016.
Bjorlin shared the happy news on Instagram: "So many things to be thankful for this year. New beginnings…. #HappyThanksgiving #thankful #BabyTurnbull #anchrbaby #ItsABoy."
The actress, of course, has been playing a daytime mom since 2010, when Chloe gave birth to her son, Parker.  "I love kids," she said at the time. "I always have."
Bjorlin and her husband were married on May 15, 2015 on a private estate in Palm Springs, CA. The couple are eagerly anticipating the newest addition to their family.