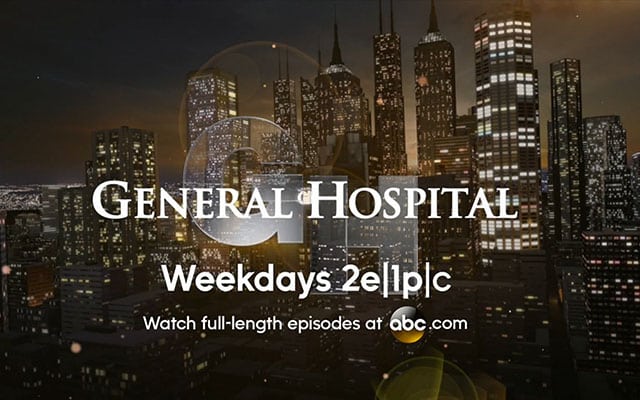 If you live in the Chicago area you're probably expecting to tune into the Wednesday, April 8 episode of ABC's "General Hospital" today in its regularly scheduled 3:00 PM time period (nationally it airs at 2:00 PM, ET/1:00 PM, PT). Unfortunately, due to WLS-TV/ABC7's coverage of the Chicago Cubs baseball game, which begins at 1:00 PM, the daytime drama series will instead be broadcast in the early morning hours on Thursday, April 9, 2015 beginning at 2:10 AM.
In addition to "General Hospital," also scheduled to air in the early morning hours on Thurs, 4/9 are "Inside Edition" and "Jeopardy."
The special early morning schedule is as follows:
"Inside Edition" will be broadcast at 1:05 AM
"General Hospital" will be broadcast at 2:10 AM
"Jeopardy" will be broadcast at 3:10 AM
Chicago ranks third on Nielsen's Designated Market Area (DMA) list (out of 210 DMA's) with 3,477,250 homes representing 3.055% of the total number of available television households in the United States according to 2014-2015 season estimates (total TV homes = 113,808,820). Expect the above special airing of "GH" to have some impact on the soap's ratings when we release the data late next week.