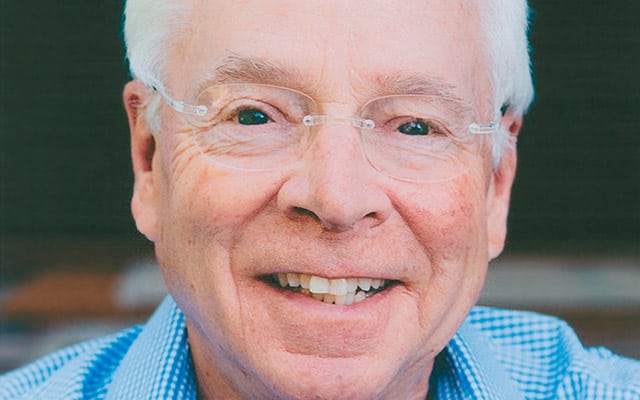 Brandon Stoddard, the former president of entertainment and director of daytime programming at ABC, who is best known for spearheading the launches of such series, specials and miniseries as "All My Children," "Roseanne," "Roots," "ABC Afterschool Specials," "Moonlighting" and "Thirtysomething," among many others, died today at his home in Bel-Air after a long battle with cancer. He was 77 years old.
In a December 2007 interview with the Archive of American Television, Stoddard, said in regards to ABC's decision to launch three soap operas at once in 1970, "I came in [as director of daytime programming] right after they decided to do this. I was partially there to help implement that and make them successful on a plan that was insane. You can't launch soaps that way, it's just not going to work. I found myself in a position of trying to make these soaps work."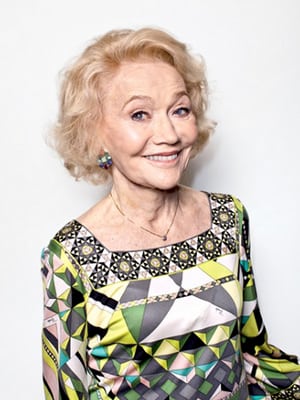 The three soaps to launch that year were "AMC," "A World Apart" and "The Best of Everything." "All My Children" was the only one of the three to last longer than two years.
"I worked a lot with Agnes [Nixon] on 'All My Children.' Agnes Nixon is one of the single most talented women I've ever met in my life and a fabulous human being," said Stoddard of Nixon, who created "All My Children" following the successful launch of "One Life to Live" in 1968, in his Archive interview. "Working with Agnes is pure pleasure. We got her show going and launched, and Agnes had a strategy on how to do that, which was very successful," relayed Stoddard in his interview.
The same could not be said about "A World Apart," which would become the final soap opera launch overseen by Irna Phillips, who is credited as the creator and mother of the genre itself. Phillips created some of the longest running programs in television history including "As The World Turns," "Guiding Light" and "Search for Tomorrow," among countless others.
"I worked with Irna trying to get her show off the ground," said Stoddard of "A World Apart." Irna was a older, somewhat imperious lady, who remained coats down to here [referring to her height] and lived in Chicago. All of her furniture in her apartment was covered with plastic and had cats. She had a doctor who lived above her. On the way to work he would check her blood pressure and on the way home he would check her blood pressure."
Stoddard was unfortunately tasked with firing Phillips from what would become the final series she would help launch.
"Irna was a bit of a character, and I was forced to fire Irna at one point," Stoddard recalled.  "…My boss was supposed to fire her, but he failed to come in that day," said Stoddard with a laugh. "He called up and he said, 'Is Irna there?' and I said yes. He said, 'You're going to have to do it. I'm scared. I'm up in my apartment.' So he left it to the lieutenant to fire the queen of soaps, the most successful woman in the history of daytime television, knowing perfectly well that it would be the last job she would ever have. It was a sad moment."
Below watch some of Stoddard's interview with the Archive of American Television, where he fondly recalls his advertising days and his career at ABC, which included overseeing the network's entertainment division with the launches of several primetime classics, and his passion for the miniseries.
Brandon Stoddard Interview – Part 1 of 6

Stoddard is survived by his wife, Mary Anne Dolan; daughters, Alexandra Brandon Stoddard and Brooke Stoddard; and his four grandchildren.