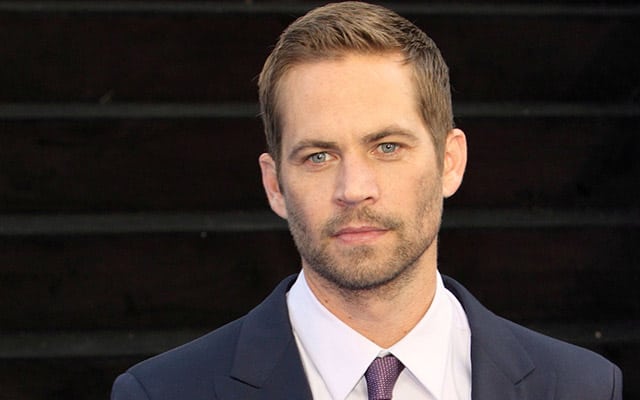 One year ago today actor Paul Walker (ex-Brandon Collins, "The Young and the Restless") died in a fiery car accident that also took the life of his friend Roger Rodas, CEO of Always Evolving, who was driving the red 2005 Porsche Carrera GT vehicle they were in at the time when it crashed into a tree and exploded.
In a recent interview with E! Online, Walker's father, Paul Walker III, stated, "I feel his presence every day. I miss talking to him a great deal. He had a good heart."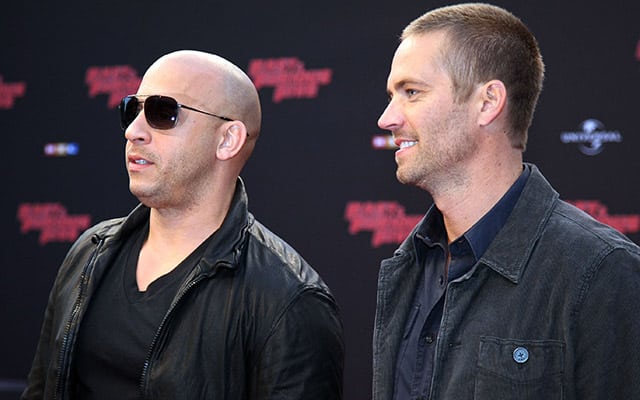 "Fast & Furious" co-stars Vin Diesel, Tyrese Gibson and Michelle Rodriguez took to social media to honor the memory of their dear friend. "He was a part of so much in my life… long personal talks with my mother or babysitting the Alpha Angel… he took a certain pride in being uncle Pablo… after all, we were filming a scene in FF4 the day she was born, and he being the only one I told, encouraged me to go in and cut the umbilical cord," wrote Diesel on his Facebook page. "He was an important part of my transition into fatherhood… that healthy family member, with the most positive outlook on life… A year ago today… a year of mourning… and his absence still leaves me speechless. We miss you Pablo…"
"A celebration of Paul William Walker will be echoed around the world…. 1 year ago today God called an angel home early…," wrote Gibson. "In this life one would hope to be this 'effective' …. I miss my brother I miss my friend and I miss OUR STAR!!!!! Physically gone but forever alive in our minds, hearts and spirit…. What was once tears of pain and shock are now tears of JOY celebrating all that you stood for….. Everyone worldwide please take 5 mins out of your day to send love, prayers and energy to Paul's family his daughter Meadow and immediate circle today will be a tough day for us…. To this day his arm is still around my neck with love and protection….. Rest in heaven…."
"I love you Paul. Your living in the hearts of all who love you for sure. Sending mad love out to Heaven @SupportROWW," wrote Rodriguez on Twitter. ROWW refers to Reach Out Worldwide, a nonprofit organization founded by Walker aimed helping mobilize aid workers when natural disasters strike.
Following the death of their brother, Cody and Caleb stepped in to film several of his missing scenes for "Furious 7," the latest in the "Fast & Furious" film franchise. The film, due out next year, released its first trailer earlier this month. It has since amassed more than 35 million page views on its YouTube page. The film also stars Jordana Brewster ("As The World Turns," "Dallas").