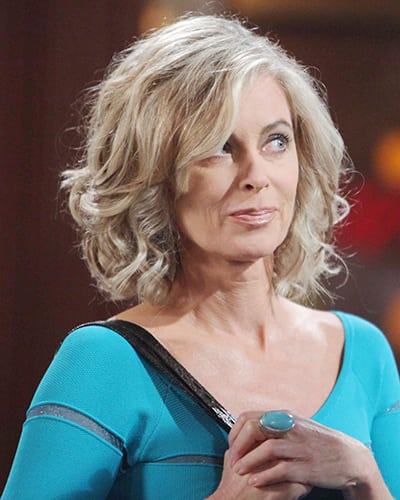 On Thursday, November 6, fans of NBC's "Days of our Lives" will once again say goodbye to Eileen Davidson as she wraps her three month stint as Kristen DiMera on the daytime drama series. During her return, much of Kristen's storyline revolved around her rivalry with Theresa (Jen Lilley) and her unusual relationship with Daniel (Shawn Christian), which included a roll in the hay.
Davidson is currently filming the new season of "The Real Housewives of Beverly Hills," although she has not publicly confirmed her participation in the Bravo reality series. The actress is also starring on CBS' "The Young and the Restless" as Ashley Abbott, a role she originated in the 1980s. She recently became the first actor in daytime history to simultaneously appear as three different characters on two different shows on the same day.
When Kristen leaves the canvas next week, look for her to pull off one last jaw-dropping stunt.