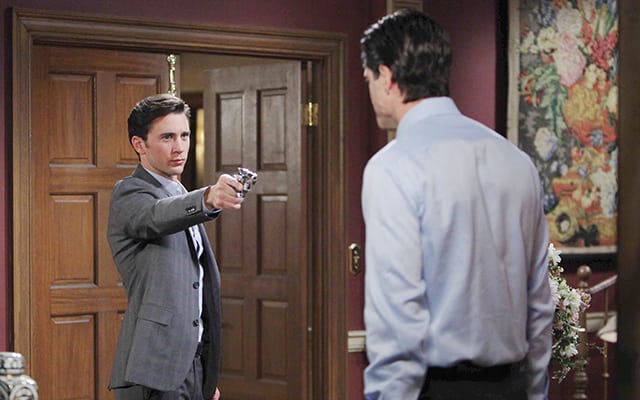 "Days of our Lives" debuted the new Chad DiMera on Friday, September 12 with Billy Flynn in the shoes of EJ's (James Scott) little brother, and the character hit the canvas with an almost literal bang!
In a series of intense moments that played out beginning this past week, a clearly upset Chad confronted EJ about sleeping with Abigail (Kate Mansi), whom he called his own before leaving Salem last year to recover from a bullet wound meant for his elder brother. The showdown included a punch as well as Chad pulling out a gun, both of which gave viewers a fast introduction to Flynn's take on Chad, whom the writers have revamped to be more vengeful, more badass and basically more DiMera!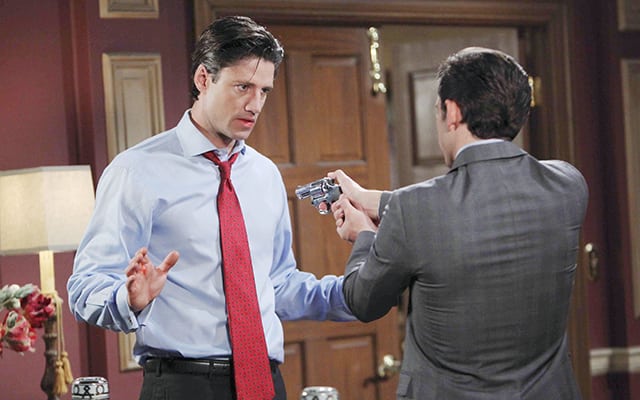 So what do you think of the new Chad? Are you happy with the darker direction the character has taken? Does Flynn stand up to former portrayer Casey Deidrick? And what would you like to see as the DiMera youngster develops? Let us know in the polls and in the comment section below!