Editor's Note:
Due to a scheduling change, Hallmark Movie Channel will not be airing "Wedding Planner Mystery" on Saturday, August 16 as originally scheduled. In its place, HMC will air "Mrs. Doubtfire" starring the late Robin Williams, who died earlier this week of an apparent suicide.

"Wedding Planner Mystery" reportedly will instead be aired sometime in October. We'll keep you updated on the new airdate when news of the date becomes available.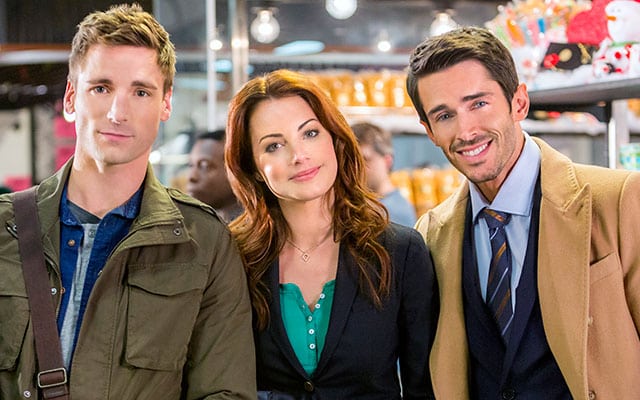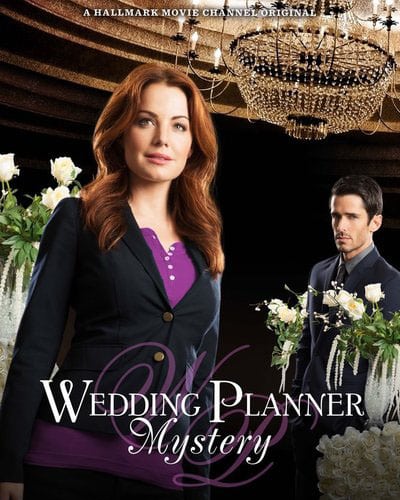 Best known for his stints on CBS' "The Bold and the Beautiful" and NBC's "Days of our Lives," actor Brandon Beemer is set to star in the Hallmark Movie Channel original movie, "Wedding Planner Mystery," which premieres tonight at 9:00 PM ET/8:00 PM CT. The film tells the story of Carnegie Kincaid, a young wedding planner who is framed for a crime and struggles to clear her name as she learns that love does not always arrive in a pretty package. The role of the wedding planner is played by Erica Durance, who is best known for her seven-year stint as Lois Lane on The WB/CW drama series, "Smallville." Beemer plays Holt Walker, a mystery man that may have something to do with the crime Carnegie's being framed for. This, however, does not deter her from falling for Holt.
In addition to Beemer and Durance, Andrew W. Walker ("Sabrina the Teenage Witch"), who portrays Aaron Gold, a reporter and additional love interest for Durance's Carnegie Kincaid. Girl sure knows how to get a man (or two) while facing the possibility of doing time…
In addition to his stints on "B&B" and "DAYS," Beemer has appeared in several independent films, most recently Anchor Bays' "Fear Clinic," starring Thomas Dekker and Robert Englund, which is set to be released on Halloween 2014. Durance's recent film credits include her tour de force performance as twin sisters in the Italian film "Gemelle." Last Christmas season, Walker starred in the Hallmark Channel Original Movie "A Bride for Christmas" and most recently guest-starred in "When Calls the Heart," Hallmark Channel's new original primetime series.