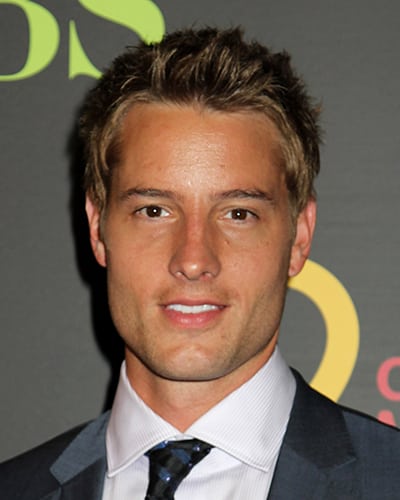 The soap opera world has been abuzz all morning over the big news that "Smallville" and "Mistresses" star Justin Hartley (ex-Fox Crane, "Passions") has been cast as "The Young and the Restless'" Adam Newman, and it's not just fans who are voicing their opinions over the casting announcement: The stars of daytime have taken to social media to share their thoughts on the news, which further lays to rest any hope that former portrayer Michael Muhney will return to the popular role. Read on to see what kind of comments are flying around about Hartley's new gig!
News that Adam Newman was headed back to Genoa City wasn't exactly a shock, considering his hand has mysteriously been seen on screen from time to time following the fiery car accident that presumably left him dead. But the big surprise was who "Y&R" would cast in the role, which became vacant when Muhney left the show in late January of this year. Now the news is out, and it looks like it's a casting announcement the majority of the industry is happy about!
"Sooo excited to welcome my very talented and awesome buddy @Hartleyjustin to #YR!" Melissa Claire Egan (Chelsea Lawson, "Y&R") tweeted of her new co-star.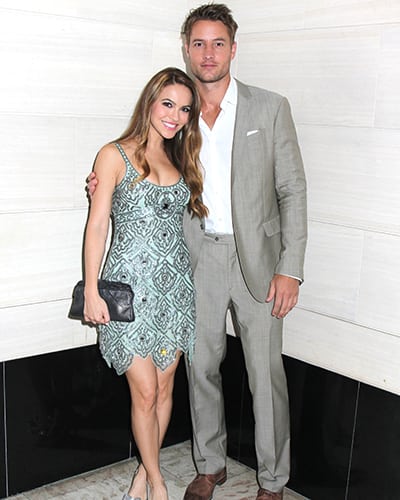 "A heartfelt congrats to @Hartleyjustin & @YRInsider!" tweeted Hartley's real-life girlfriend, Chrishell Stause (Jordan Ridgeway, "Days of our Lives"), before including a shout out to her real life bestie, Egan. "I hear the people over there are pretty cool!"
"Heeeeeeeeeeeeeeeeeee's Baaaaaaaaaaaaaaaaaaaaack!! So many Newmans so little time," tweeted Christian Le Blanc (Michael Baldwin, "Y&R"), before humorously adding: "I do HATE to see another hand out of work…I had gown fond of that appendage…back to reruns of the Adam's Family! ONWARD!"
"Congrats!! You will rock it!" wrote Kassie DePaiva (Eve Larson, "DAYS;" ex-Blair Cramer, "One Life to Live"). "Welcome back to Daytime!"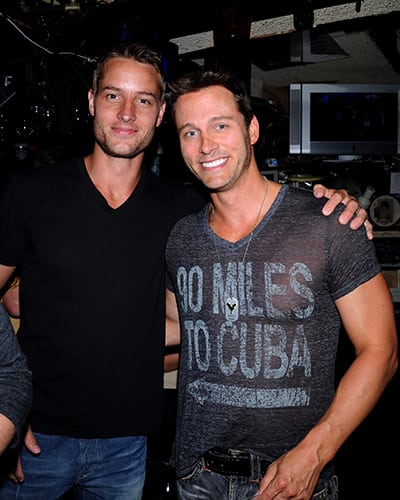 Welcome back to the circus my brother," tweeted Emmy-winner Eric Martsolf (Brady Black, "DAYS"). "Watch out daytime!"
Even "DAYS" Alison Sweeney (Sami Brady) got in on the Twitter action. "That's awesome news!" she wrote in response in Le Blanc's initial tweet. "Congrats."
What will you write about Hartley joining "Y&R" as Adam Newman? Share your thoughts in the comment section below!