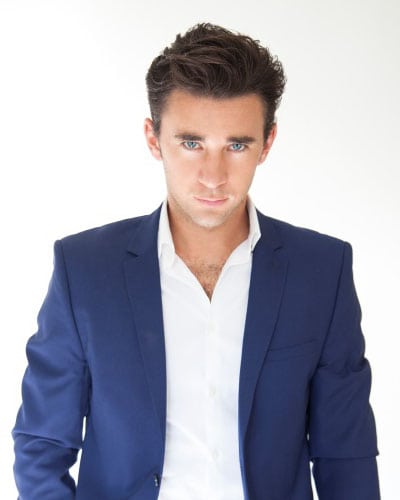 With NBC's "Days of our Lives" currently filming 4-5 months ahead of airdate, one has to wonder how the daytime drama series manages to keep storyline and casting secrets under wraps before the world begins chattering. Well one such secret is finally out of the bag. The drama series has cast daytime newcomer Billy Flynn in the contract role of Chad DiMera, who was previously portrayed by Casey Deidrick.
Per the show, Flynn's portrayal of the character brings a new and improved version of Chad who is charismatic yet commanding and will be taking Salem by storm when he debuts on Friday, September 12.
"We are excited to have Billy Flynn joining our 'DAYS' family this fall," said Greg Meng, co-executive producer in a statement. "Chad's return will change the dynamic of Salem society in ways that fans won't want to miss!"
Is Salem ready for this new Chad DiMera? As the beloved daytime drama gears up for its 49th anniversary, viewers will quickly see a far more mature, sinister and confident Chad than when he left last October. He's grown up and learned a lot since he's been gone. He's been carefully groomed (in true DiMera fashion) to take his place as a principal member of the notorious clan.
Flynn's casting ensures that the DiMera clan will continue having prominent role in Salem with the upcoming on air departure of James Scott's EJ DiMera.