'DAYS' SHOCKER! James Scott Exiting Drama Series After 8-Year Run
Ben Cohen/NBC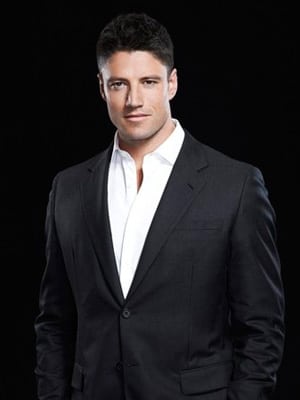 Just one day after NBC's "Days of our Lives" received the good news from the National Academy of Television Arts & Sciences that it was nominated for Outstanding Drama Series and Outstanding Writing for a Drama Series, among its 14 total nominations, for the 41st Annual Daytime Emmy Awards, comes word that the daytime soap is saying goodbye to one of its leading men. Soap Opera Digest is reporting that James Scott (EJ DiMera) completes filming at The Burbank Studios today, May 2, after an eight year run with the show.
"We are saddened but supportive of James Scott's decision to leave the show after eight years to take some personal time and pursue new projects," said the network and Corday Productions, which produces the series alongside Sony Pictures Television, in a joint statement. "His contribution to the show has been tremendous and we wish him the best always."
"I would like to extend a heartfelt thank you to NBC, Sony and Corday, particularly Ken Corday ['DAYS' executive producer] for the amazing 8 year run on 'Days of our Lives' and for graciously supporting me in my decision in leaving the show to take personal time," Scott in a statement released to Digest. "To the unbelievably loving fans, I can't begin to express my gratitude for your love and support over the years. I will miss you immensely."
Due to "DAYS'" current filming schedule, which is said to be five months ahead of airdate at this point, viewers won't see the actor's departure onscreen until well into the fall.