They say the apple doesn't fall far from the tree, and if "The Young and the Restless'" latest character turns out to be who we think it is, then Genoa City is in trouble!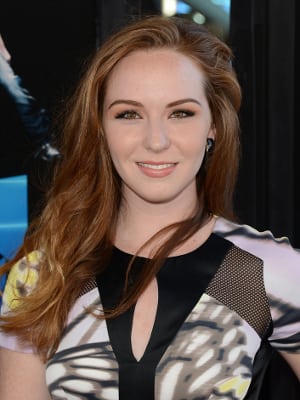 The sudser has cast actress Karina Logue to play the part of Helen Copeland — a mystery character who happens to share the same last name as Mariah (Camryn Grimes)! But could it be her mom?! After all, Mariah did tell Sharon (Sharon Case) that her deceased mother's name was Helen…
Unfortunately, the show is keeping mum on additional details outside of Helen's name, but clearly, there's a connection. We'll just have to wait and see if it truly is Mariah's mommy dearest.
Logue, who has appeared in shows like "True Blood," "Sons of Anarchy," and "Army Wives," as well as films like "Argo" and "Zodiac," first appears as Helen on Thursday, August 14.