'GH's Vanessa Marcil 'Stranded in Paradise' with 'Desperate Housewives' Star!
Larsen&Talbert/Hallmark Channe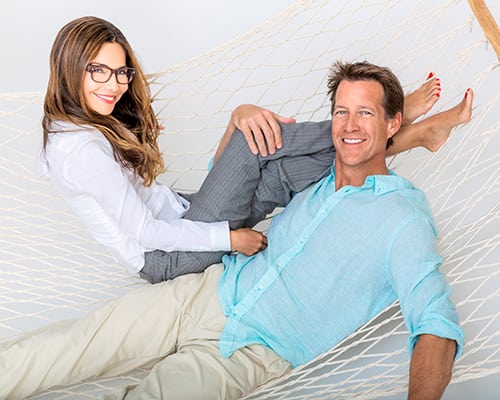 It's a far cry from Port Charles, but "General Hospital's" Vanessa Marcil (ex-Brenda Barrett) will soon be seen in Puerto Rico — via Hallmark Channel's new film, "Stranded in Paradise!"
The actress has teamed up with former "Desperate Housewives" star James Denton for the film, which is based on Lori Copeland's novel of the same name. "Tess Nelson (Marcil) is a poised and confident human resources executive who is aiming for a well-deserved promotion," states the official press release of the film's plot. "But when her boss informs her that she's being laid off instead, Tess is furious and worried about letting down her demanding mother, Mona (Cindy Pickett). Determined to use a business trip to an HR convention in Puerto Rico to score a new job, she is discouraged when the trip is a disaster from the start, and an approaching hurricane makes it impossible to fly home. But after bumping into a handsome fellow traveler, Carter (Denton), Tess opens up to the possibilities beyond her desk job, and the couples adventures on the island bring them closer while the hurricane rolls in. With help from a fearless and friendly local, Stella (Gladys Rodriguez), Carter and Tess take shelter, and Tess sees taking an unanticipated risk could lead her to happiness she never dreamed of, and a love that goes beyond a week in paradise."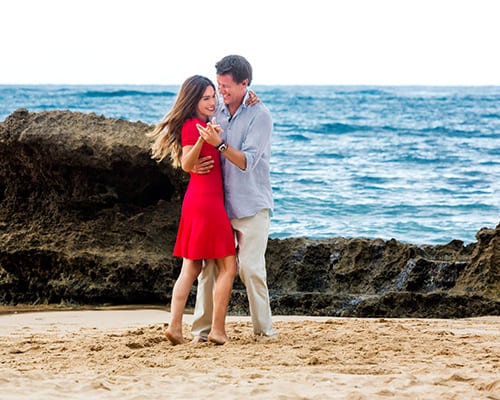 Says Michelle Vicary, Executive Vice President, Programming for Hallmark Channel and Hallmark Movie Channel: "Bringing Lori's novel to life on screen with this opportunity to film on location in Puerto Rico was picture perfect for this project. It's a great story for the network and we were pleased to give it the beautiful backdrop it deserves."
Catch the world premiere of "Stranded in Paradise" on Hallmark Channel on Saturday, August 9 at 9PM ET/PT, 8PM C.