WATCH: 'Fifty Shades of Grey' Movie Trailer Revealed; Would 'DAYS" James Scott Have Been a Better Lead?
John Paschal/JPI Studios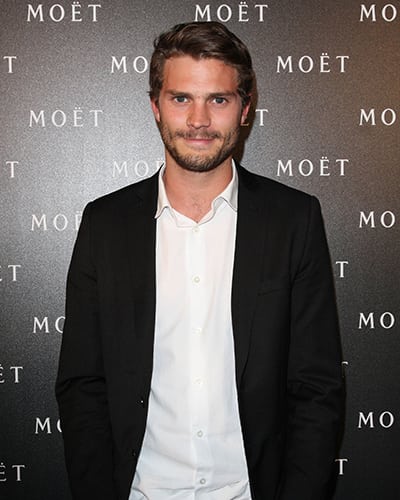 When news first hit that the controversial novel "Fifty Shades of Grey" was going to be made into a movie, rumors within the daytime community started spreading: "Days of our Lives'" James Scott (EJ DiMera) was reportedly being considered for the lead role of Christian Grey, a handsome yet tormented billionaire who lures a young woman named Anastasia (Dakota Johnson) into his dark world of sexual fantasies.
With his Salem experience, Scott seemed perfect for the role. But alas, "Once Upon a Time's" Jamie Dornan was cast, instead. Fast forward to today: The official trailer for the film — due out on Valentine's Day weekend 2015 — has just been released. So we're curious: Do you think the producers were right to cast Dornan in the role? Or would Scott have made a better Christian Grey for the EL James written novel-turned-movie? Watch the trailer after the jump and let us know in the comment section below!