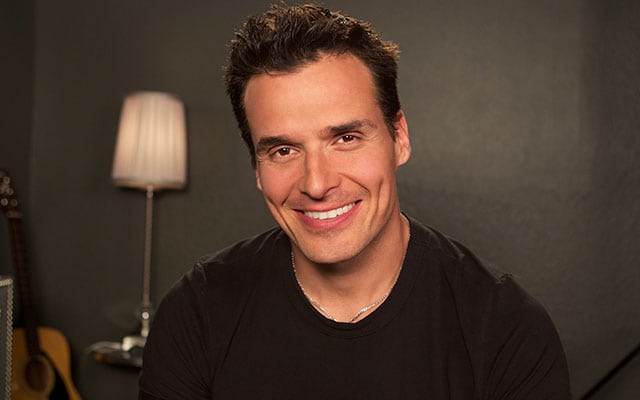 On On Sunday, June 15, OWN: Oprah Winfrey Network presents an all-new episode of "Oprah: Where Are They Now?" featuring several former daytime and primetime soap stars, along with Candy Spelling, the family matriarch famous for her 38-year marriage to legendary mega-producer Aaron Spelling, and who recently made headlines for her public feuds with daughter Tori. Spelling will be joined by "Knots Landing" veterans Joan Van Ark and Donna Mills and former "General Hospital" and "The Bold and the Beautiful" hunk Antonio Sabato Jr.
As it seems to be an easier and acceptable practice today than it was 25 years ago, when "Knot's" was still on the air, Van Ark and Mills were asked to talk about plastic surgery, which they've both undergone.
"It's more the norm now," said Van Ark. "It's the norm, the whole nine yards is what's expected in a way, and we are going to live longer. I mean we are learning more and more how to take care of ourselves, and what supplements to take and how to really live a full productive life and a healthy life. So it's going to get more so."
Meanwhile, Mills says, "The age that people are living keeps going up and up and up. So you know people want to be vital all that time and part of that is looking younger."
When asked whether he's ever considered himself to be a sex symbol, Sabato Jr. says, "I never consider myself a sex symbol. I still don't know what that means because I was on Daytime or because I was on the Calvin Klein campaigns. I mean I don't know. Fitness is a really big part of my life. It makes me feel better. And now I do gymnastics. I went into doing gymnastic every day, every morning and it pushes me. And I feel great. I am in the best shape of my life."
"OPRAH: WHERE ARE THEY NOW?" PROMO

The episode featuring the former soap stars and Candy Spelling airs Sunday, June 15 at 9:00 PM ET/PT on OWN: Oprah Winfrey Network.
For more information, visit www.oprah.com/wherearetheynow.