Jen Lilley Headed to 'DAYS'
Corday Productions, Inc.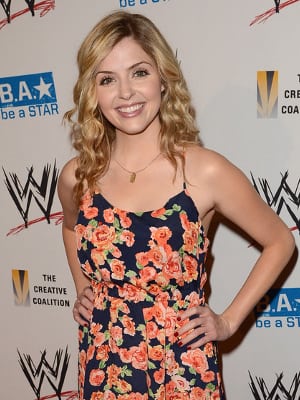 Tongues started wagging when "Days of our Lives" star Greg Vaughan (Eric Brady) tweeted that Jen Lilley (ex-Maxie Jones, "General Hospital") was the newest castmember to join the iconic show, and while the actor's tweet was quickly pulled, the rumor spread like wildfire anyway. And it turns out, the news is true!
A show rep confirms that the casting scoop originally reported by Soap Opera Digest is correct: Lilley is in fact headed to Salem and will not be a recast, but rather a brand new character with ties to the canvas. Unfortunately, there's no additional character information or a first airdate to report at this time.
Shortly after news broke, Lilley tweeted, "Yes! It's officially announced! Man it was hard not to tell you guys." She added, "When the awesome & well intended @greg_vaughan tweeted the news, I literally choked on some cheerios I was enjoying, then muttered omgomgomg."
Fans will most likely recognize Lilley from "GH," where she stepped in as Kirsten Storms' replacement from 2011 to 2012. In addition, the actress has also appeared on the series "Ingles Ya!" and "Disaster Date."