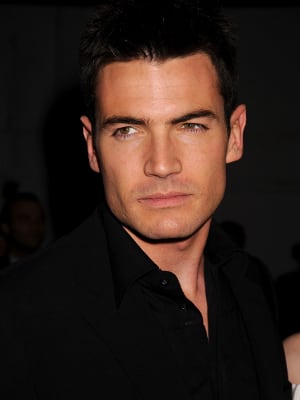 OWN: Oprah Winfrey Network announced today the cast of its newest Tyler Perry drama series, "If Loving You is Wrong."
Previously titled "Single Mom's Club," the series follows the relationships of a group of husbands and wives that live and love on the same street. While they all come from very different backgrounds, their lives are similar – raising children, dealing with exes, worrying about money and keeping romance in their relationships. But just below the surface – secrets, lies and deception threaten to destroy what they have built.
Former "All My Children" actor Aiden Turner (ex-Aidan Devane) has been cast as Bill, the husband of Amanda Clayton's ("John Carter") Alex. While on the surface Bill and Alex's relationship seems solid, a secret threatens to derail everything they hold important. The two have two children together.
Also starring in the series is Zulay Henao ("The Single Moms Club") as Esperanza, the ex-wife of Edward, played by Joel Rush ("Days of our Lives"). She and Edward are parents of an eight-year-old girl. Esperanza is terrified what her ex will do when he finds out about her new boyfriend, Julius, played by Octavio Pizano ("East Los High").
Edwina Findley ("Treme") plays Kelly, mother to a young son. Her boyfriend, and father to her son, has been away on a relief mission in Haiti for a year.
April Parker-Jones ("Jericho") plays Natalie, a single mother of three kids at home and one adult son in prison. She constantly struggles to pay the bills and her ex Lushion, played by Charles Malik Whitfield ("Law & & Order"), is trying to love her while taking care of their son, Frank.
"If Loving You is Wrong," produced for OWN by Tyler Perry Studios and created, written, directed and executive produced by Tyler Perry, is set to premiere on OWN in September 2014.