You heard it here first last month when Soap Opera Network reported that should the National Academy of Television Arts & Sciences (NATAS) not secure a television deal in time for the Sunday, June 22 awards telecast of "The 41st Annual Daytime Emmy Awards," the program will be streamed online.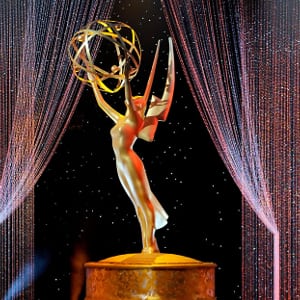 "If for any reason we end up not being broadcast this year, we are going to live stream it," said David Michaels, Senior Executive Director and Co-Executive Producer of the awards show, exclusively to Soap Opera Network. Today, NATAS announced they will be doing just that.
Scheduled to take place beginning at 8:00 PM EST/5:00 PM PST on Sunday, June 22, fans of programming airing between the hours of 2:00 AM and 6:00 PM can tune into www.daytimeemmys.net for the telecast, which will be streamed live from the Beverly Hilton Hotel.
Note: The website currently tells visitors, "Thanks for visiting! The website will be available soon…," so make sure to bookmark it in time for the event.
"We are confident that the expert team we've brought on will flawlessly execute an evening that celebrates the outstanding talent being honored and allows fans to be a part of the action," said Malachy Wienges, Chairman of NATAS.